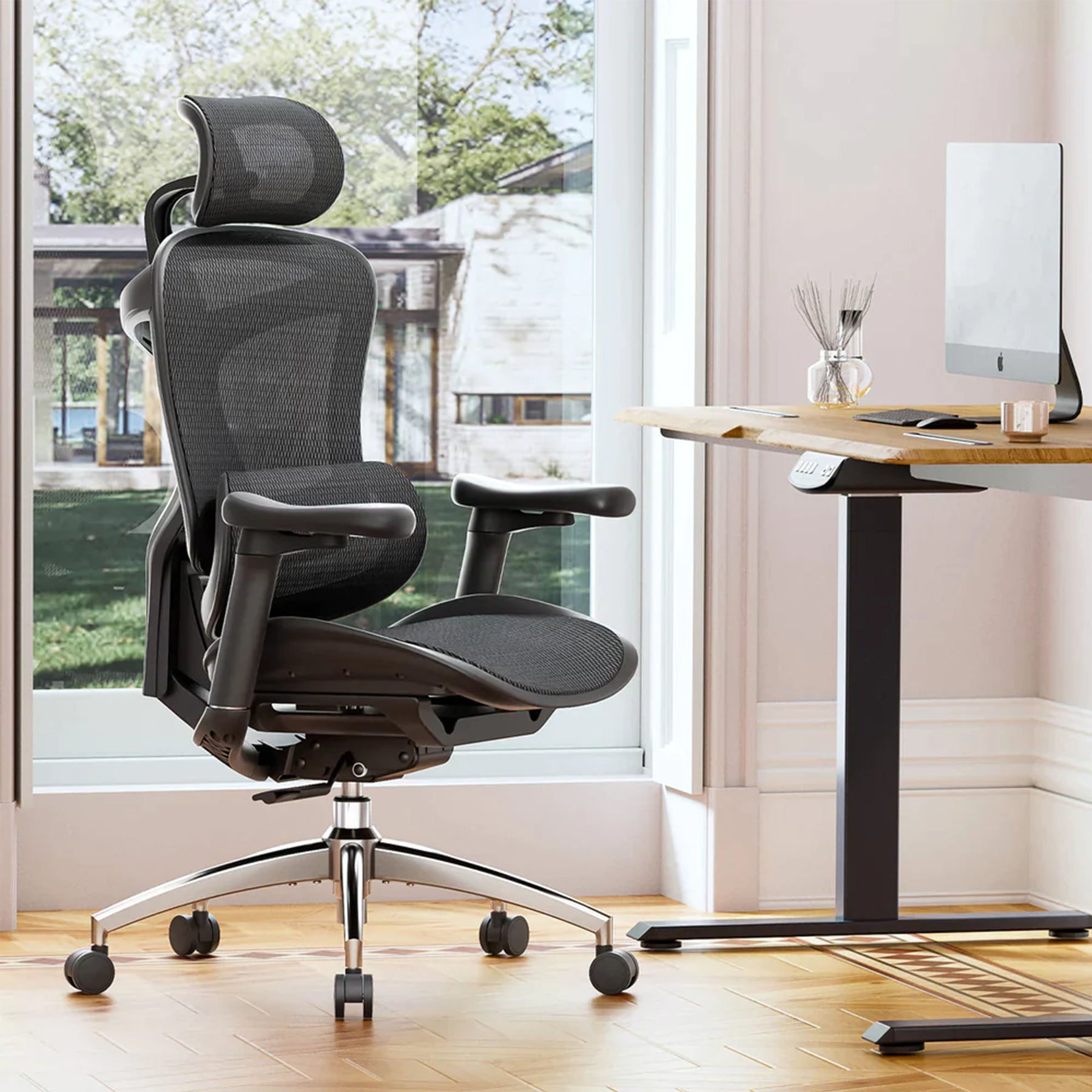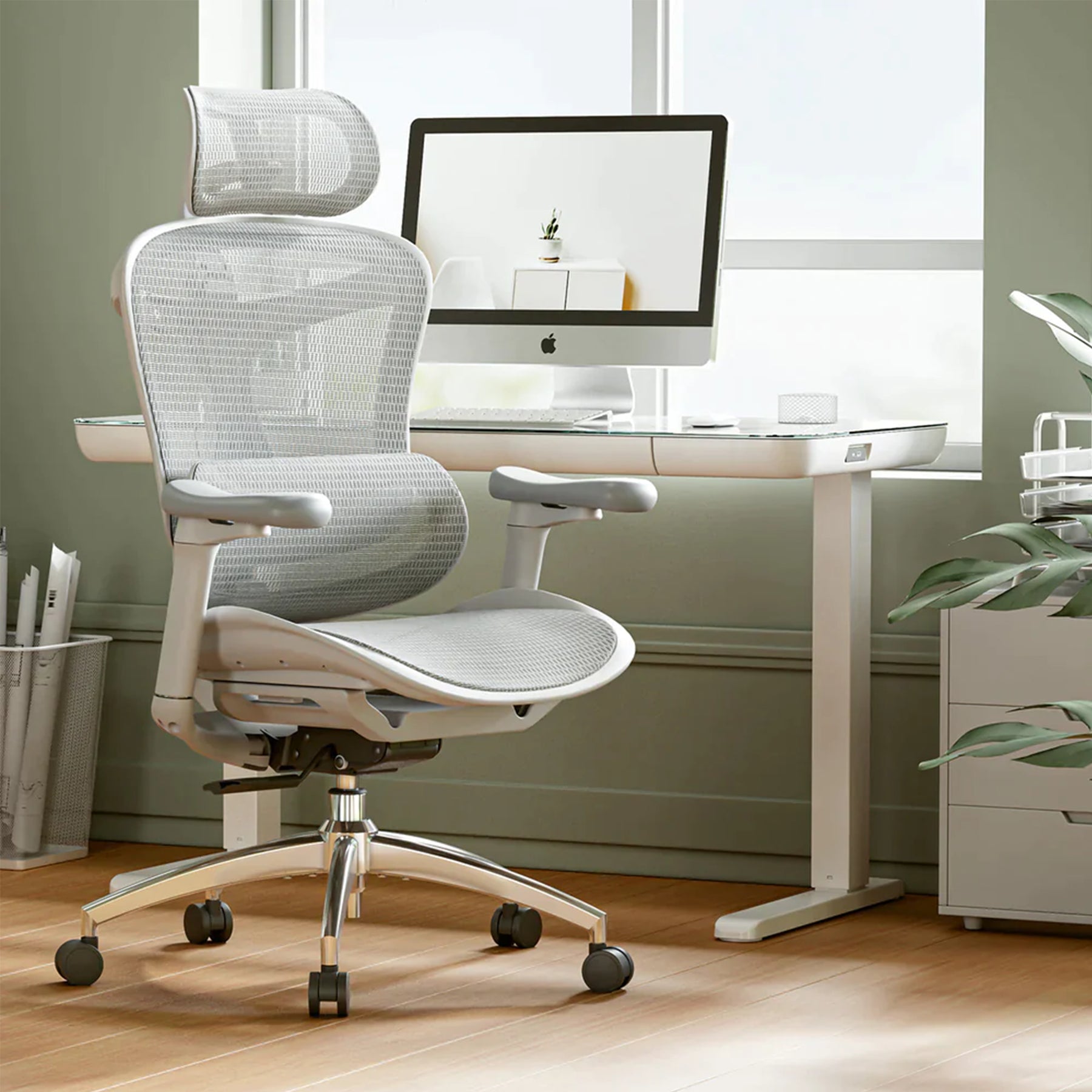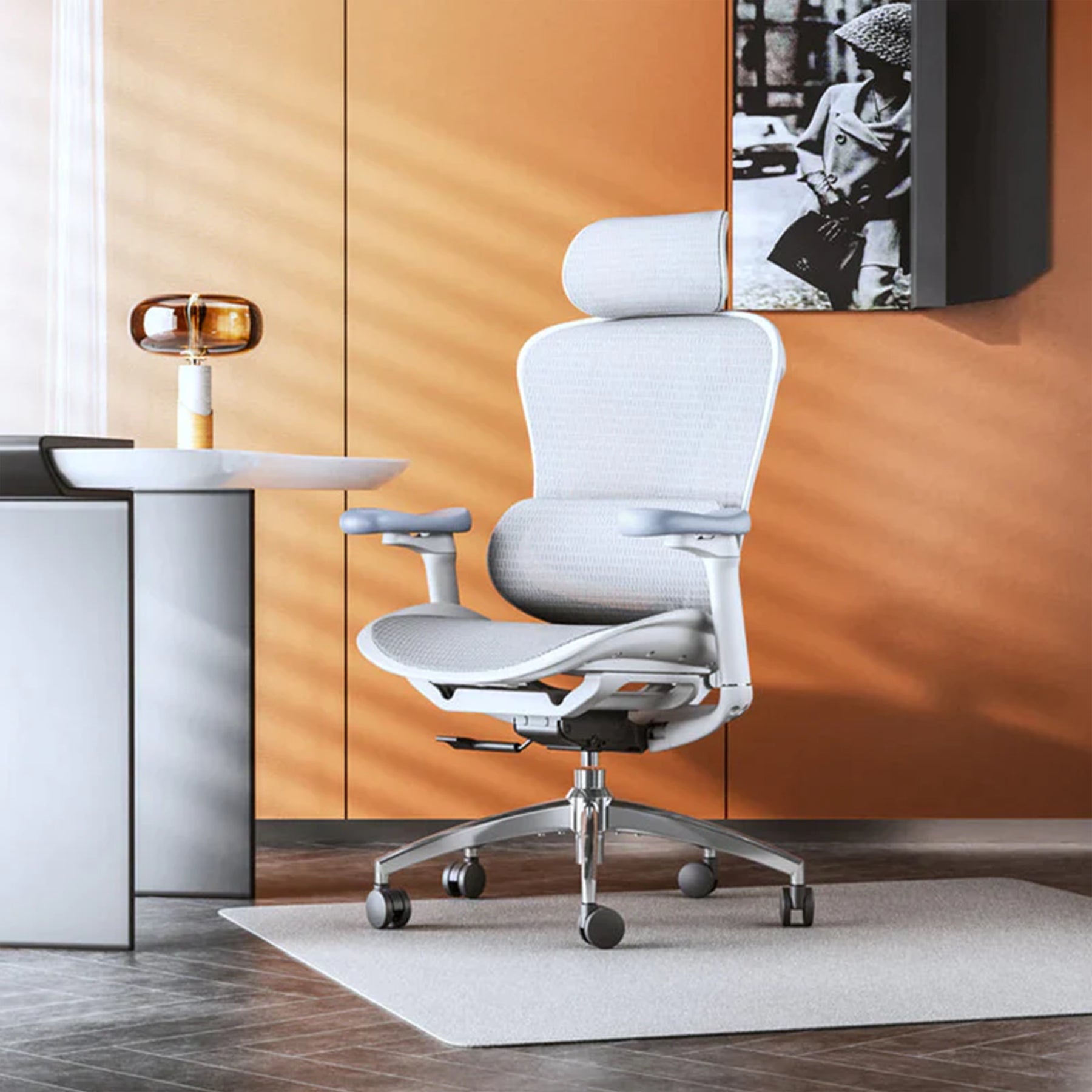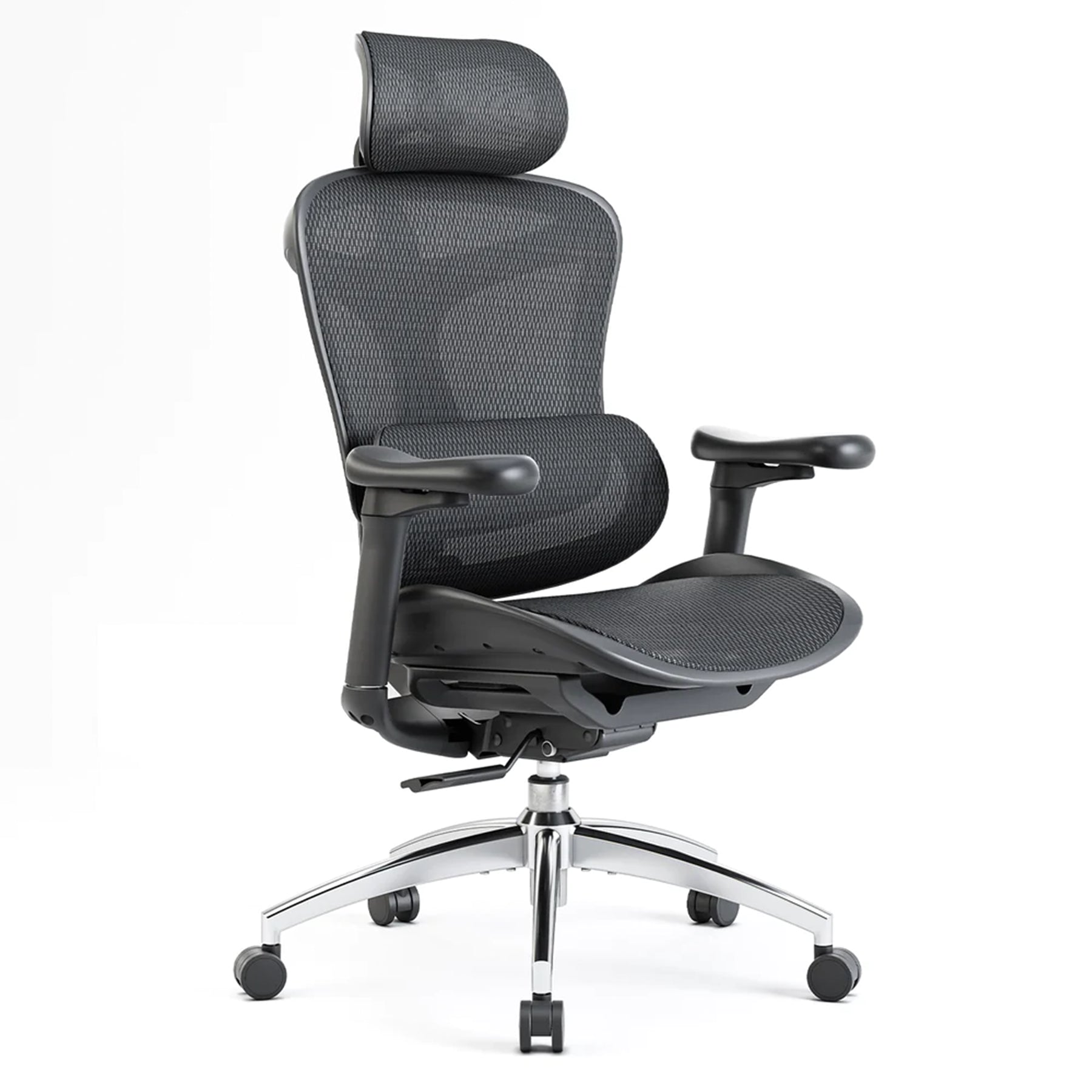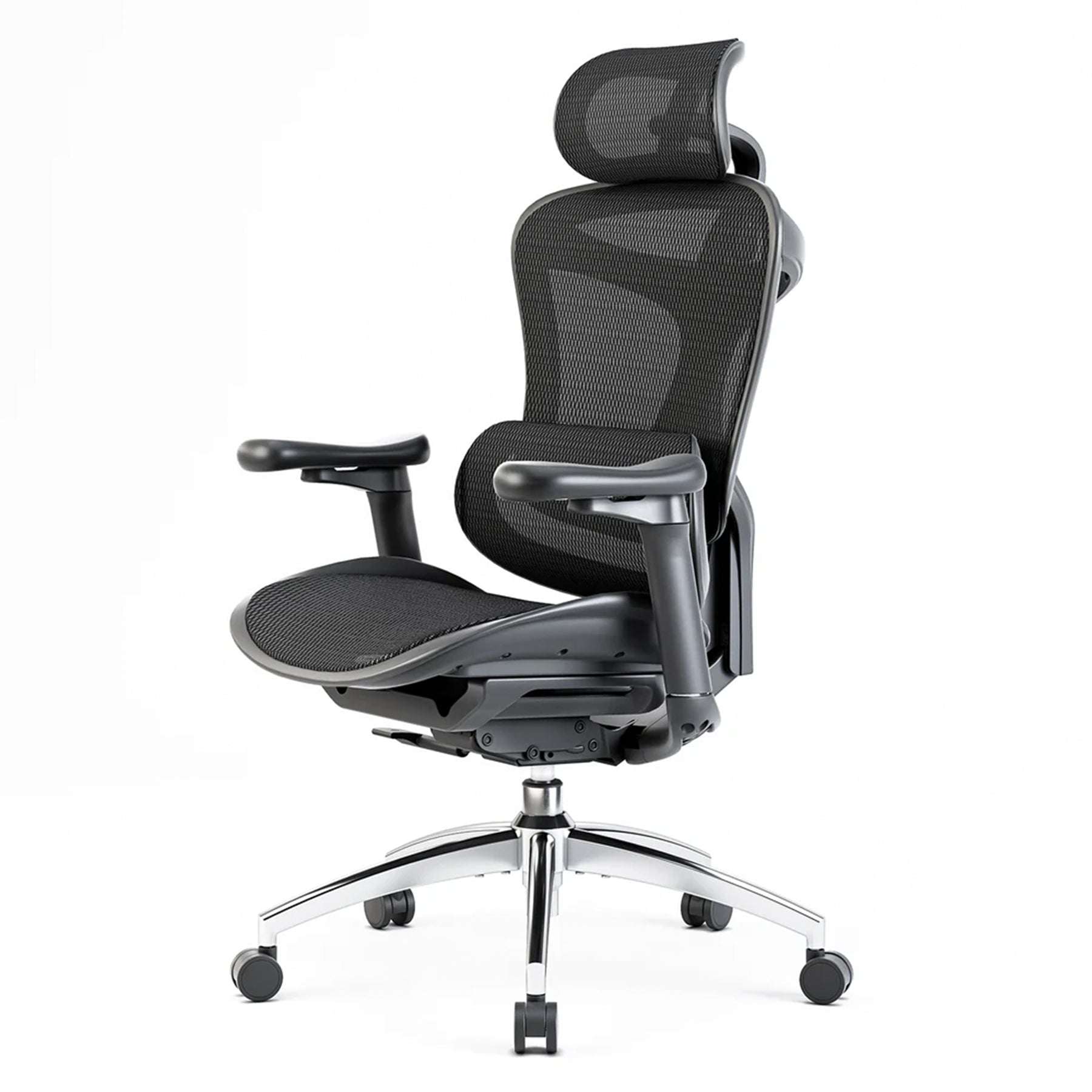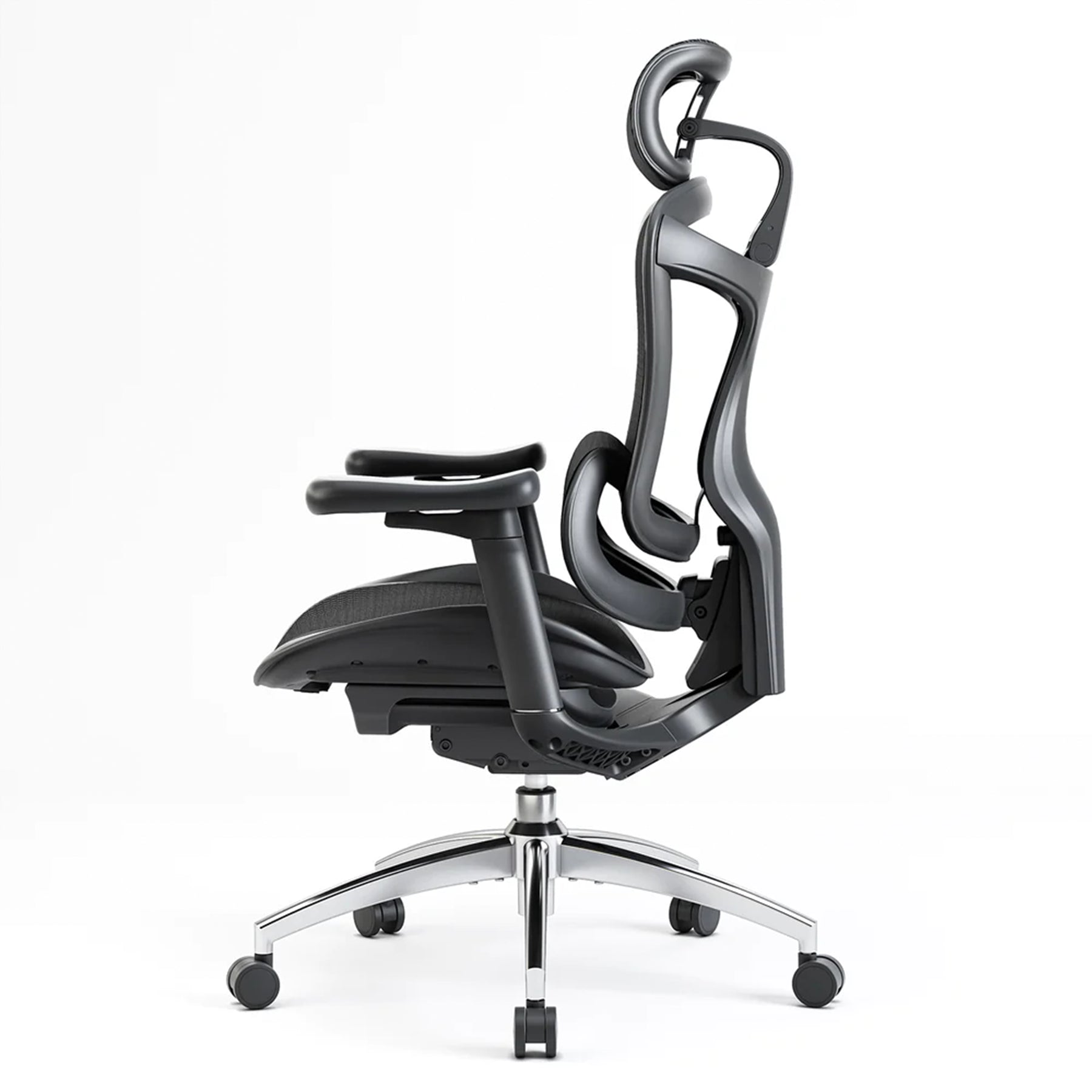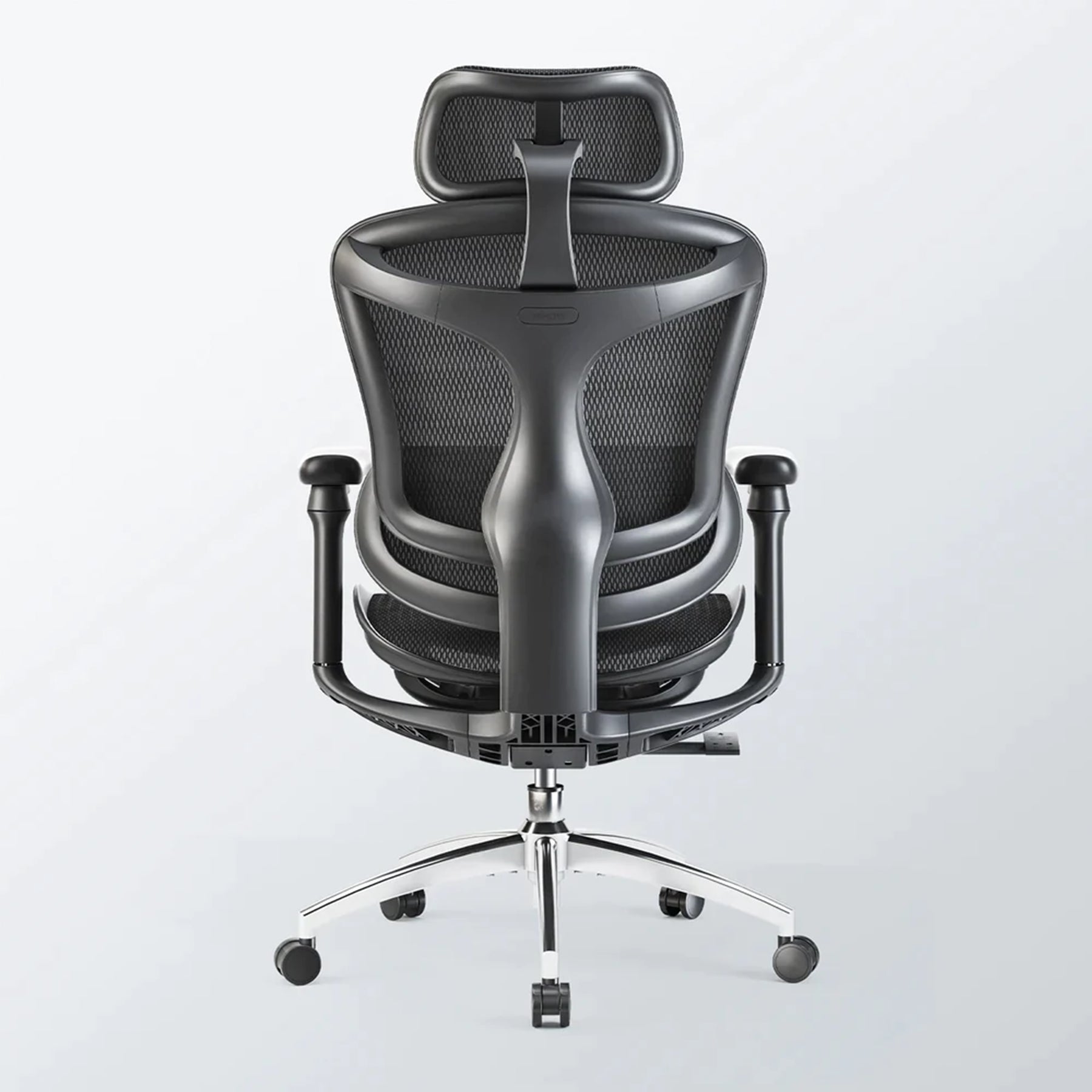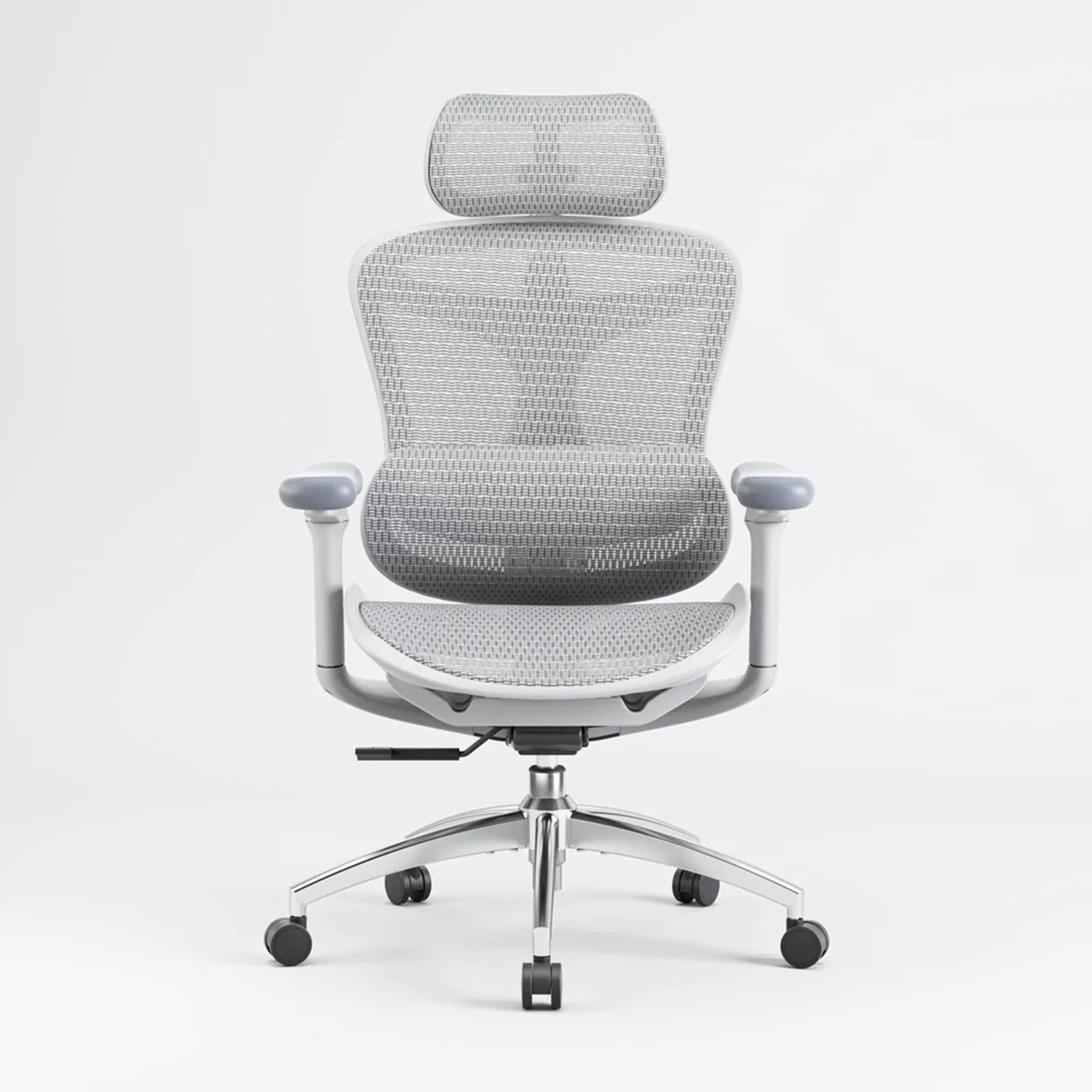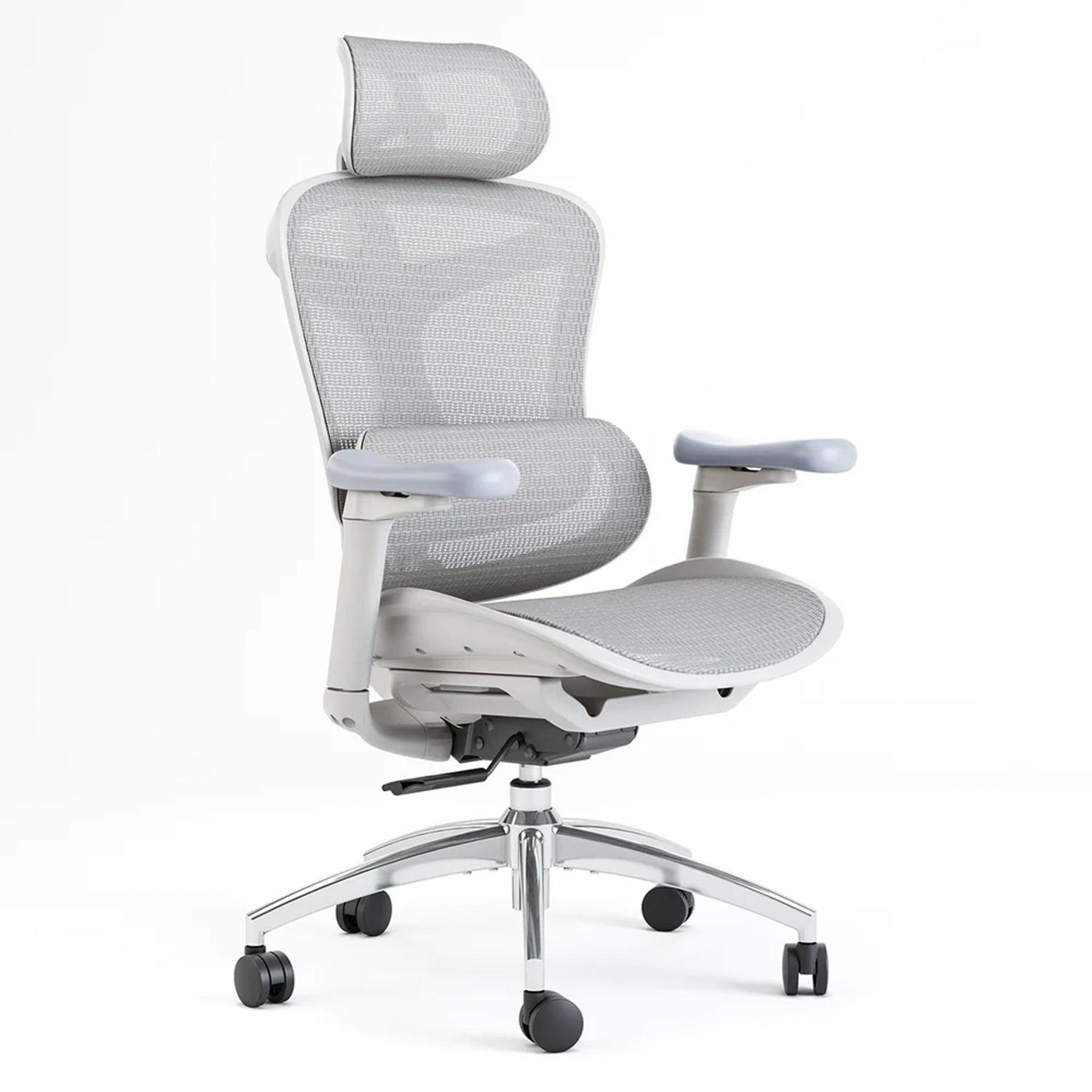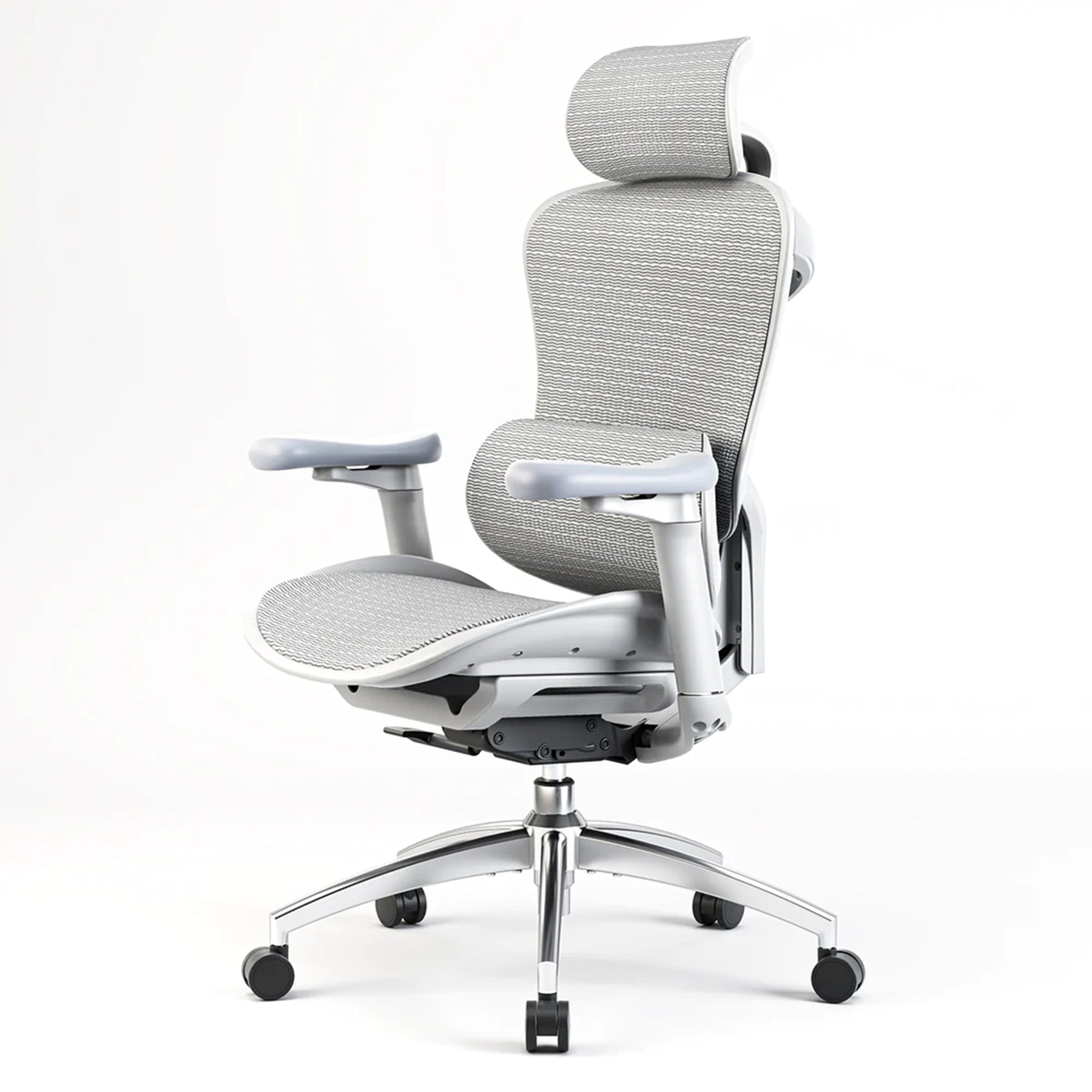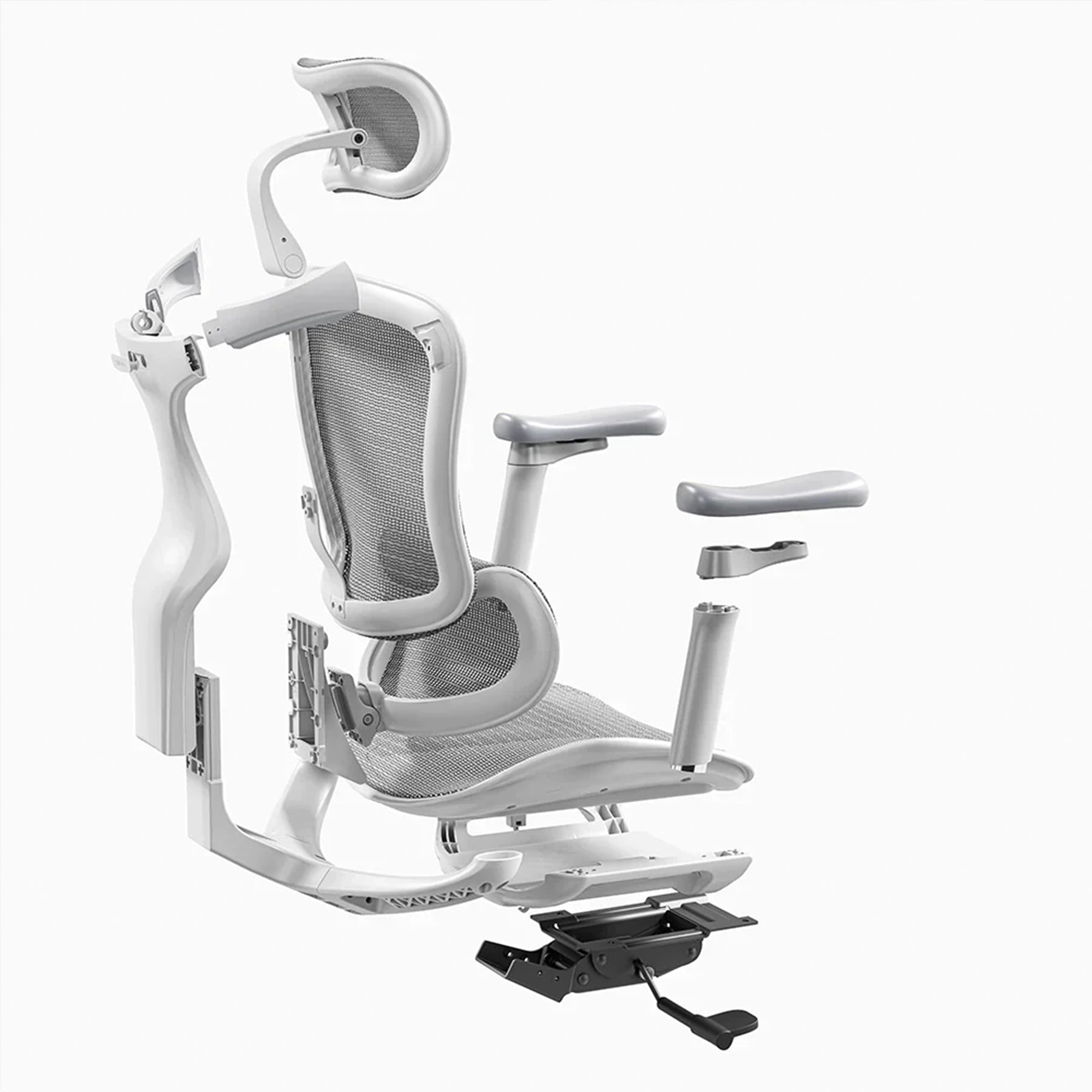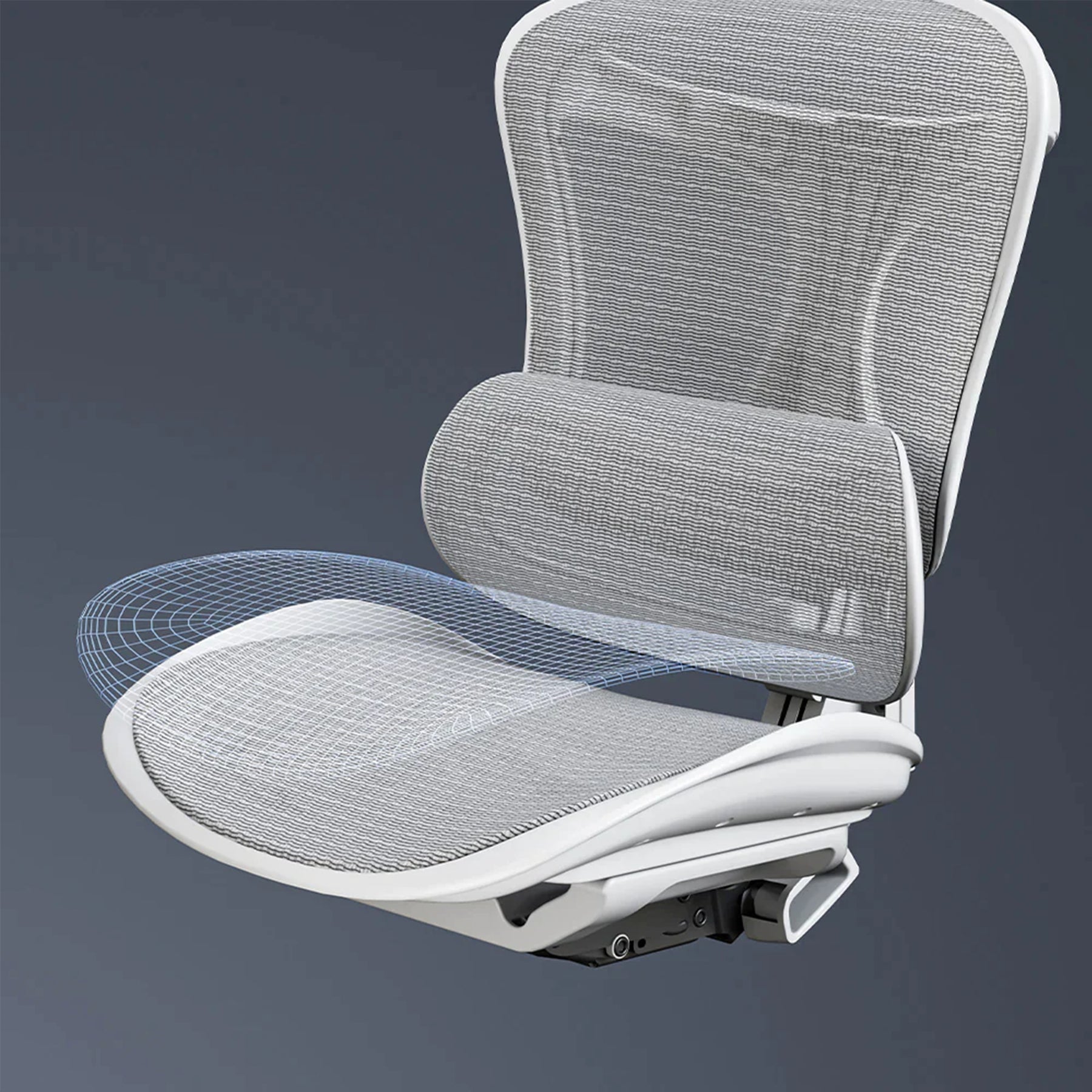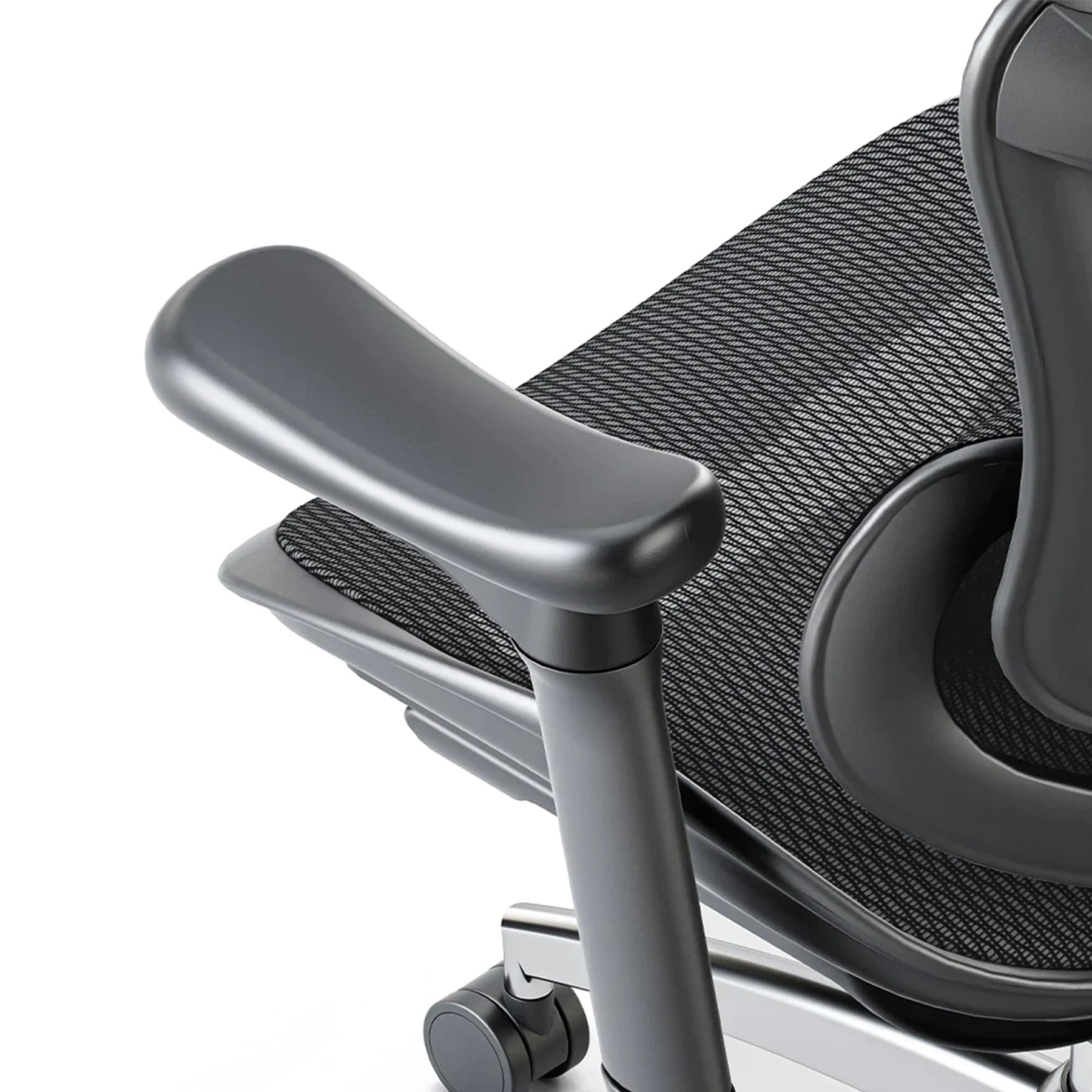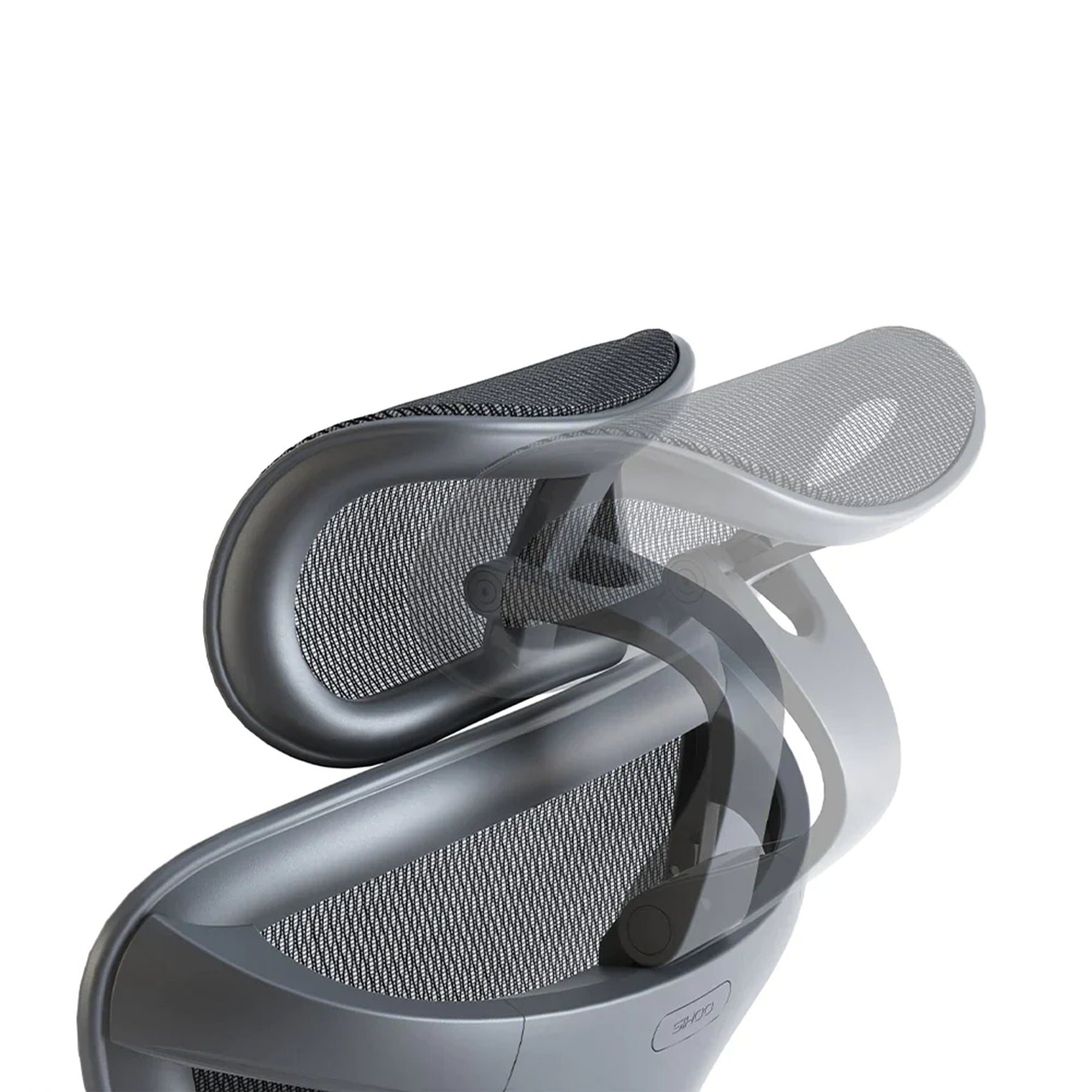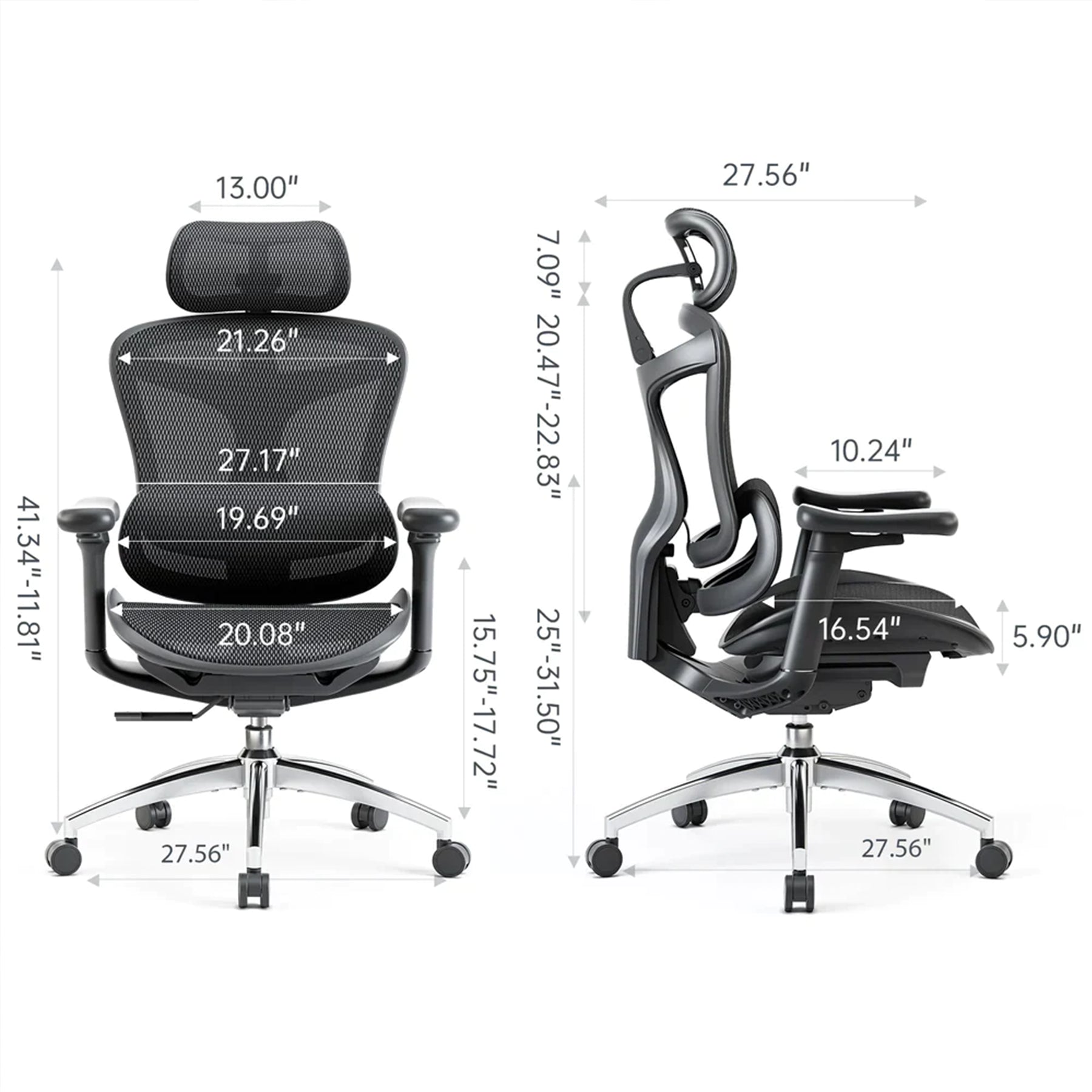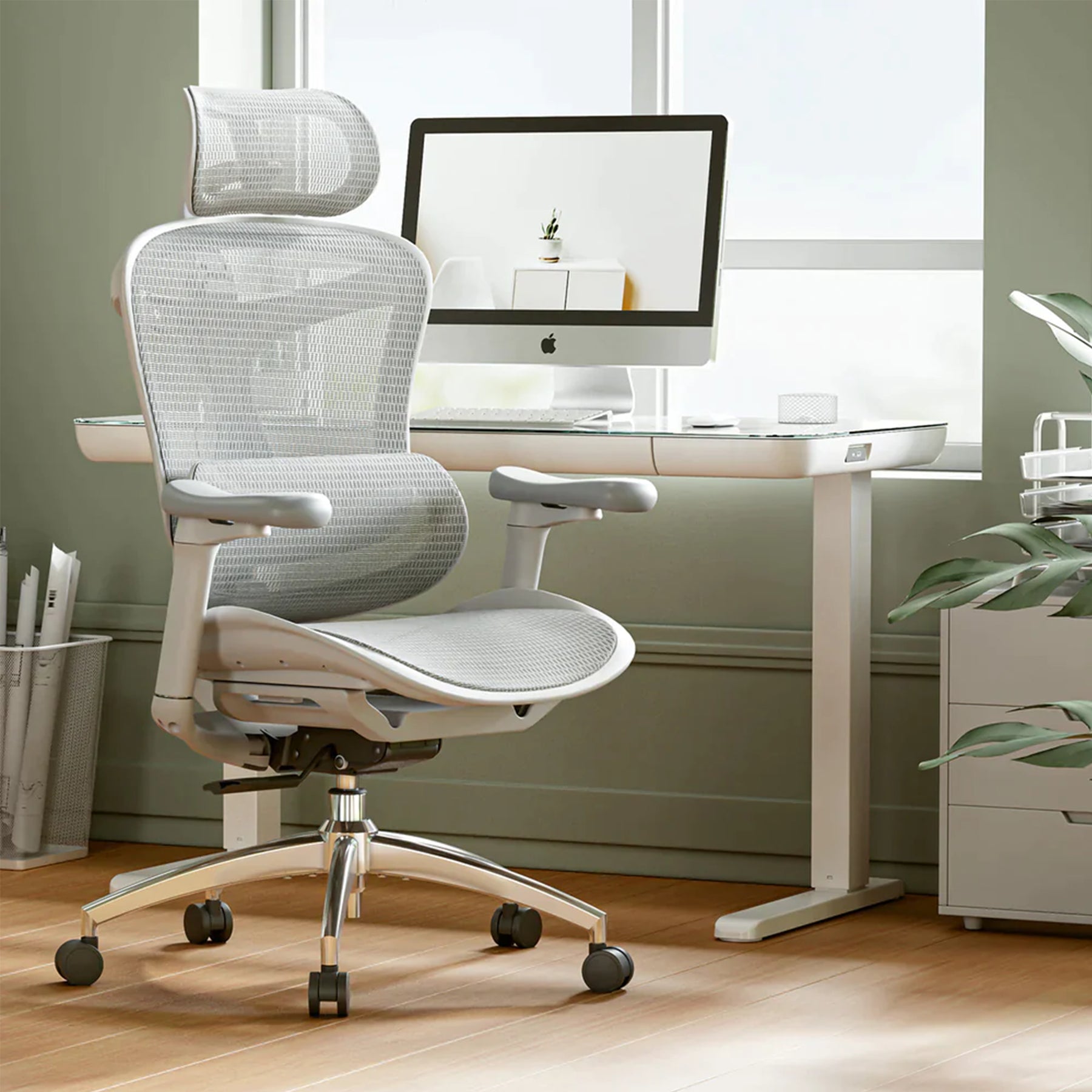 Sihoo Doro C300 Ergonomic Office Chair
---
Sihoo Doro-C300 is engineered to provide continual, next-level support and comfort to you, coming with self-adaptive lumbar support, flexible backrest, 3D coordinated armrests, and more, all for a comfortable seating experience even after long periods of time, allowing you to work with higher productivity and unleash your creativity.
Ergonomic lumbar support for constant waist comfort
Streamlined seatback that flexes and matches your back
Wide multi-adjustable headrest for high-precision neck and head support
3D coordinated armrests to relax your arms in all postures
Smart weight-sensing chassis for an effortless and balanced reclining experience
Waterfall-shaped seat for weightless seating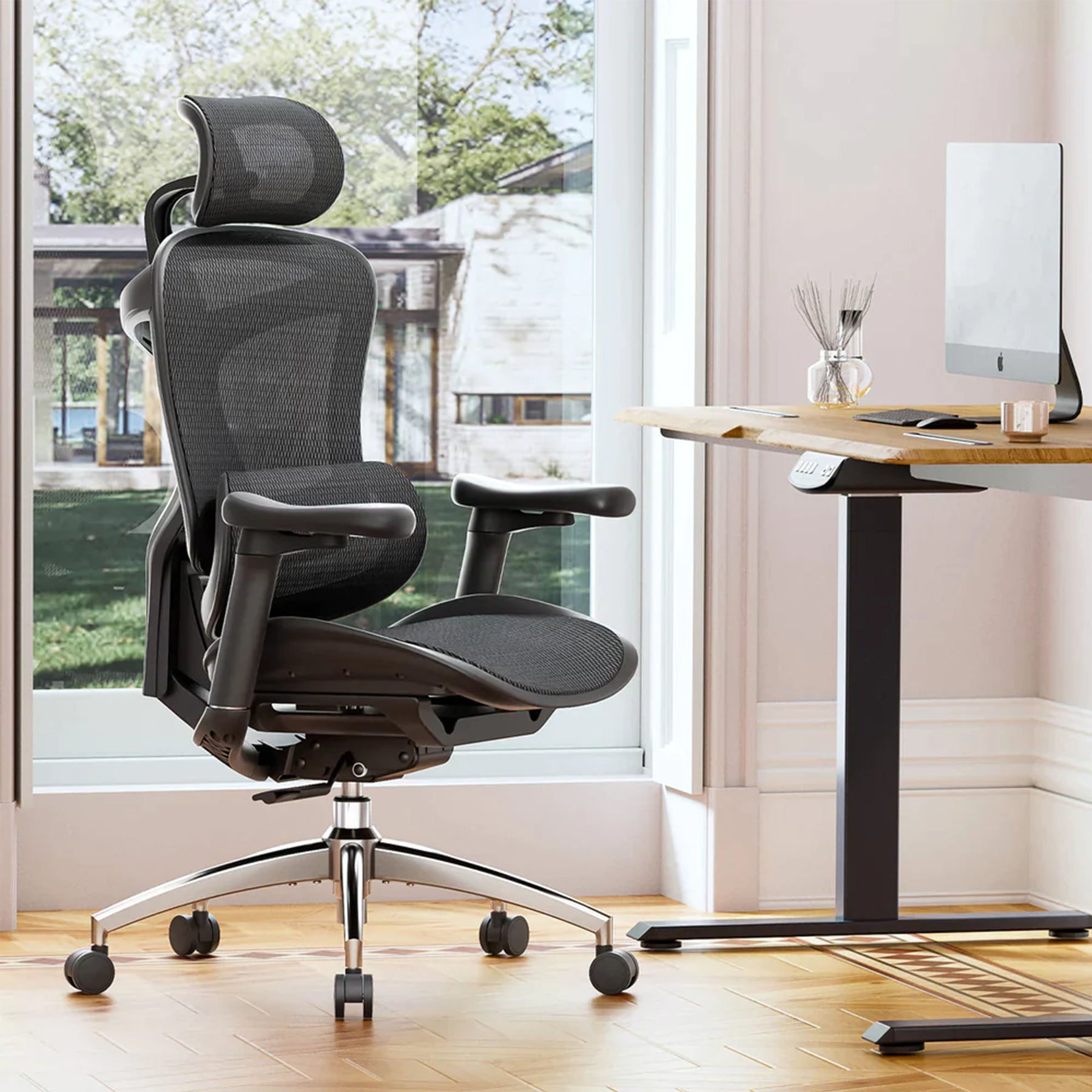 Sihoo's Doro-C300 Office Chair Is An Affordable Alternative To Herman Miller's Classic Aeron.

The SIHOO Doro-C300: Ergonomic And Flexible For Long Term Comfort. Manages to be Both Comfortable and Flexible.

The Doro-C300 SIHOO is an Affordable and Comfortable Office Chair. Flexible Mesh for the Win.

The Doro-C300 Ergonomic Office Chair is a best-in-class option for comfort, but not in the way you're probably used to quantifying chairs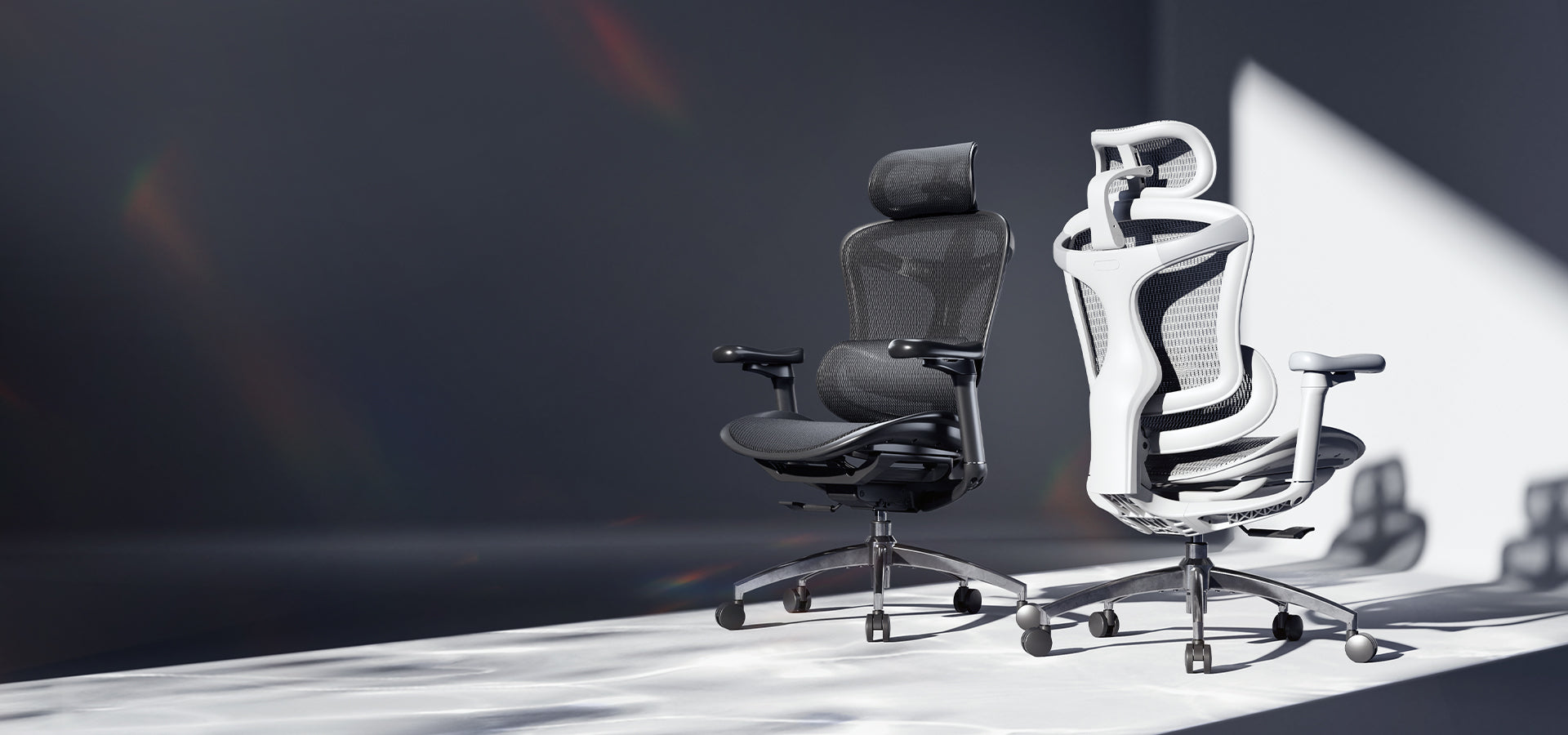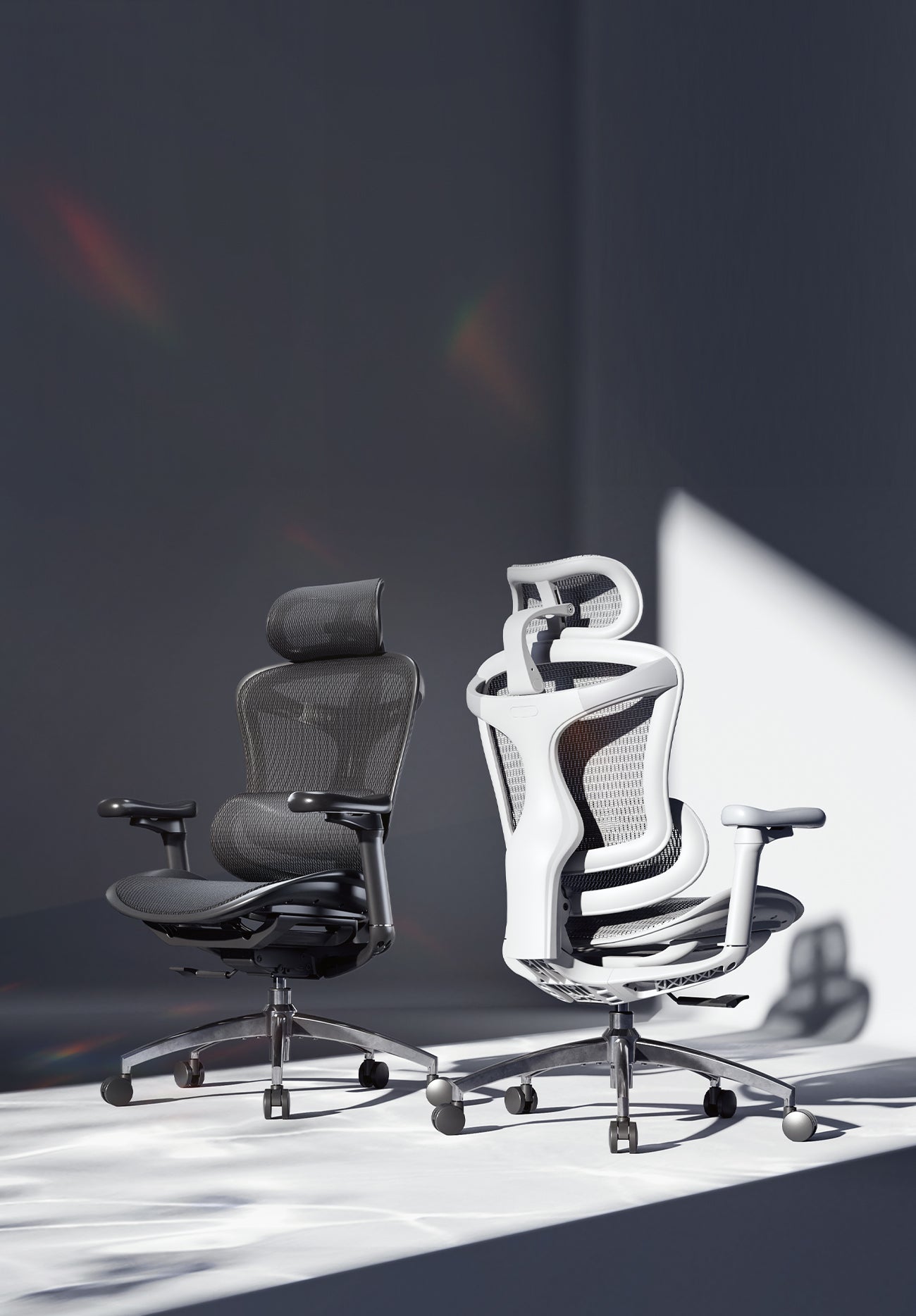 Sihoo Doro-C300 Ergonomic Office Chair
Support and comfort for every part of you.
Dynamic lumbar support that moves with you
The BM (Body Movement) Tracking System of Sihoo Doro-C300 guarantees that the lumbar support adjusts itself to the contours of your spine, ensuring both comfort and support for your back in various positions, all without requiring any manual adjustments.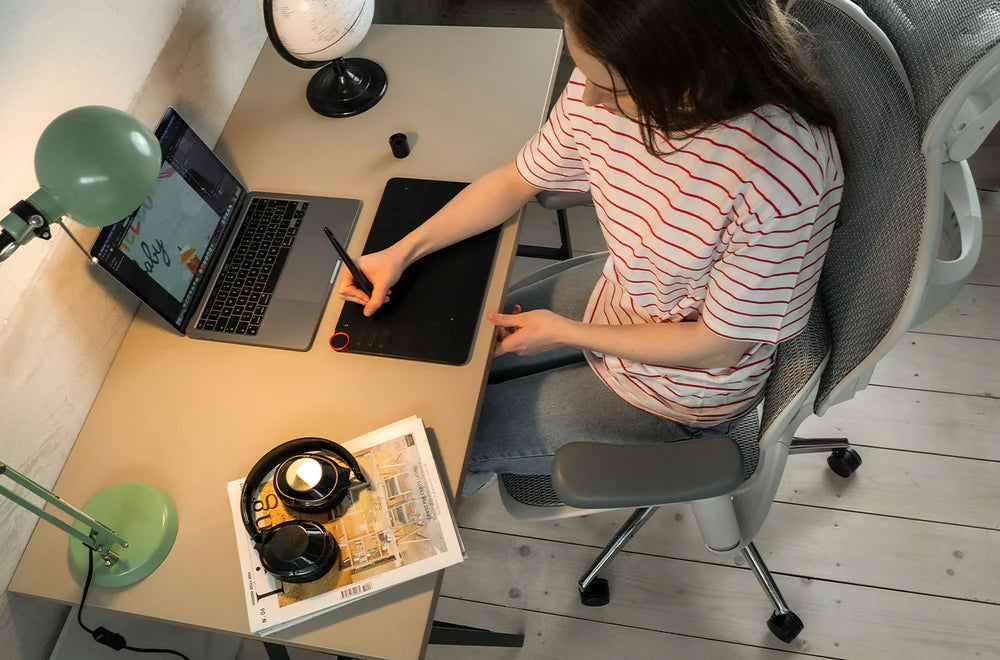 Streamlined backrest that flexes and comforms
Sihoo Doro-C300's backrest boasts a streamlined design that naturally aligns with your back. Moreover, as you move your upper body, the backrest smoothly adjusts and conforms to your back, providing continuous support, all thanks to its flexible triangular frame.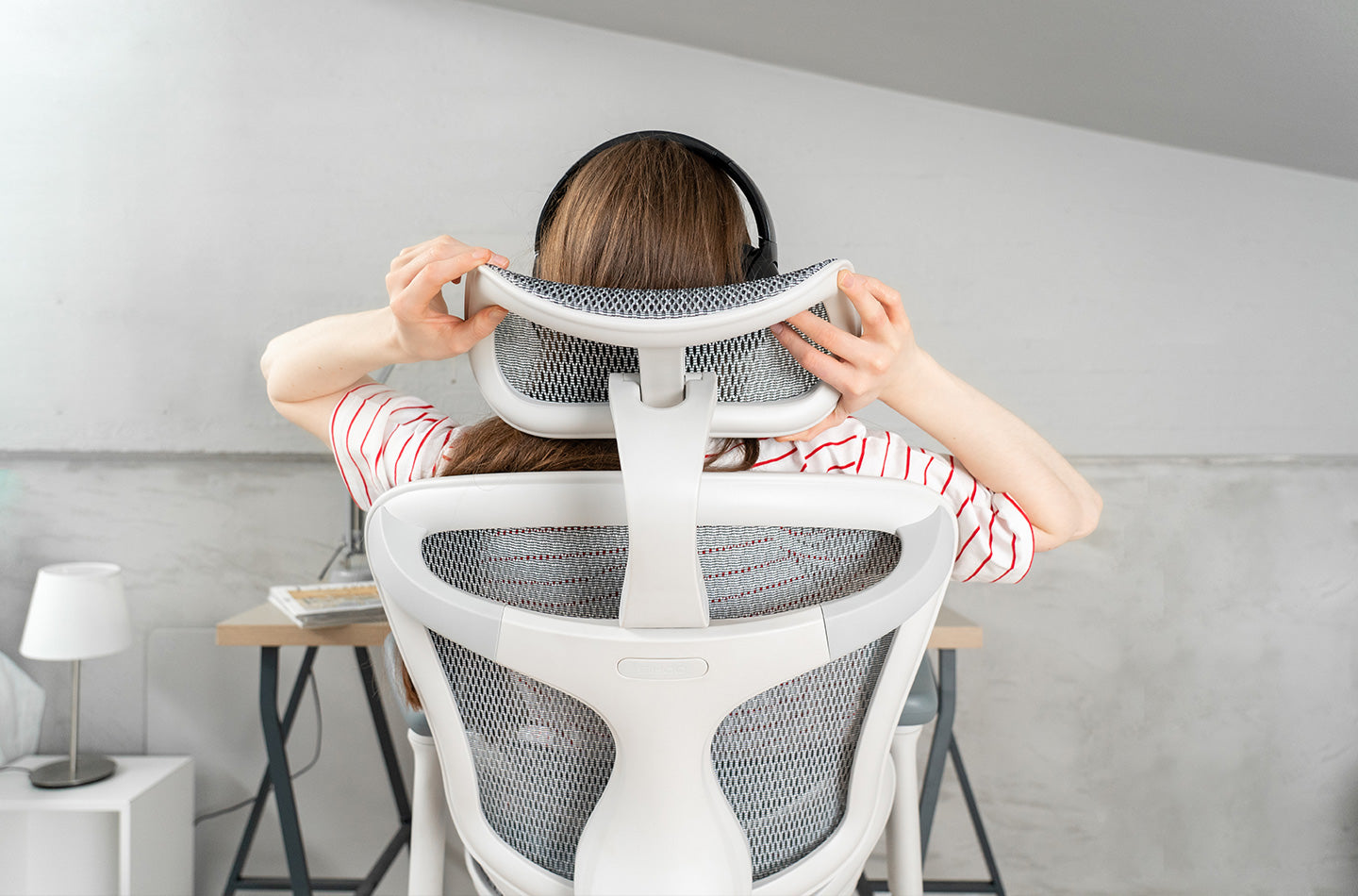 Wide and precise neck support
Utilizing an auto-lock mechanism, you have the flexibility to finely tune the headrest's positioning—whether raising, lowering, shifting forward, moving backward, or even rotating—in minor gradations, ensuring a secure and accurate fit around your neck.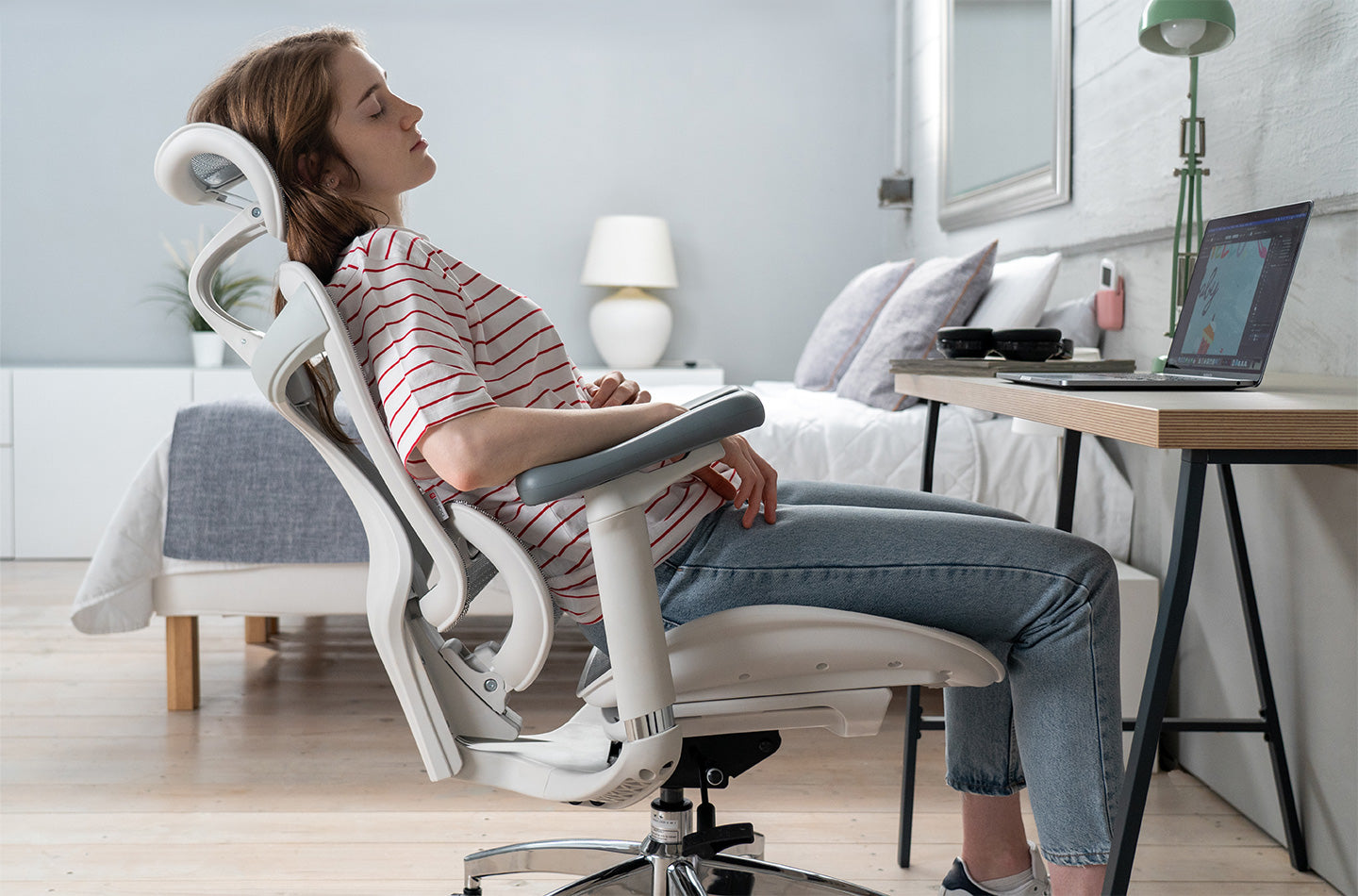 Recline in comfort and support
When it's time to unwind from work, Sihoo Doro-C300 allows you to recline comfortably, providing a generous amount of tilt along with dynamic lumbar support for your lower back. This ensures you experience the utmost comfort and support during your relaxation breaks.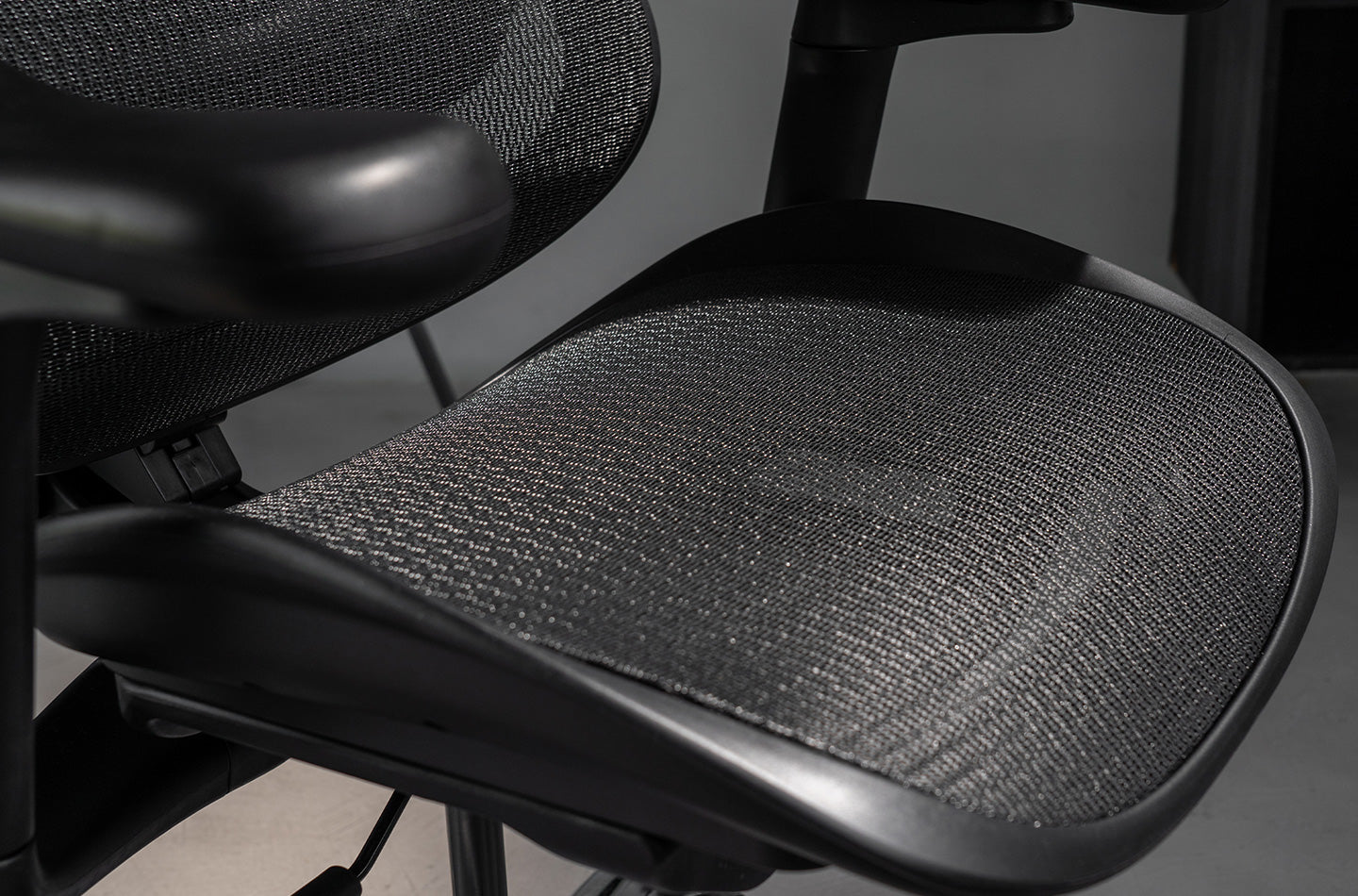 Feel weightless when seated in Doro-C300
Sihoo Doro-C300 ensures optimal weight distribution and pressure reduction on your thighs and hips by emulating the graceful shape of a waterfall. This innovative seat suspension prevents any discomfort or heaviness while seated, offering a truly comfortable experience.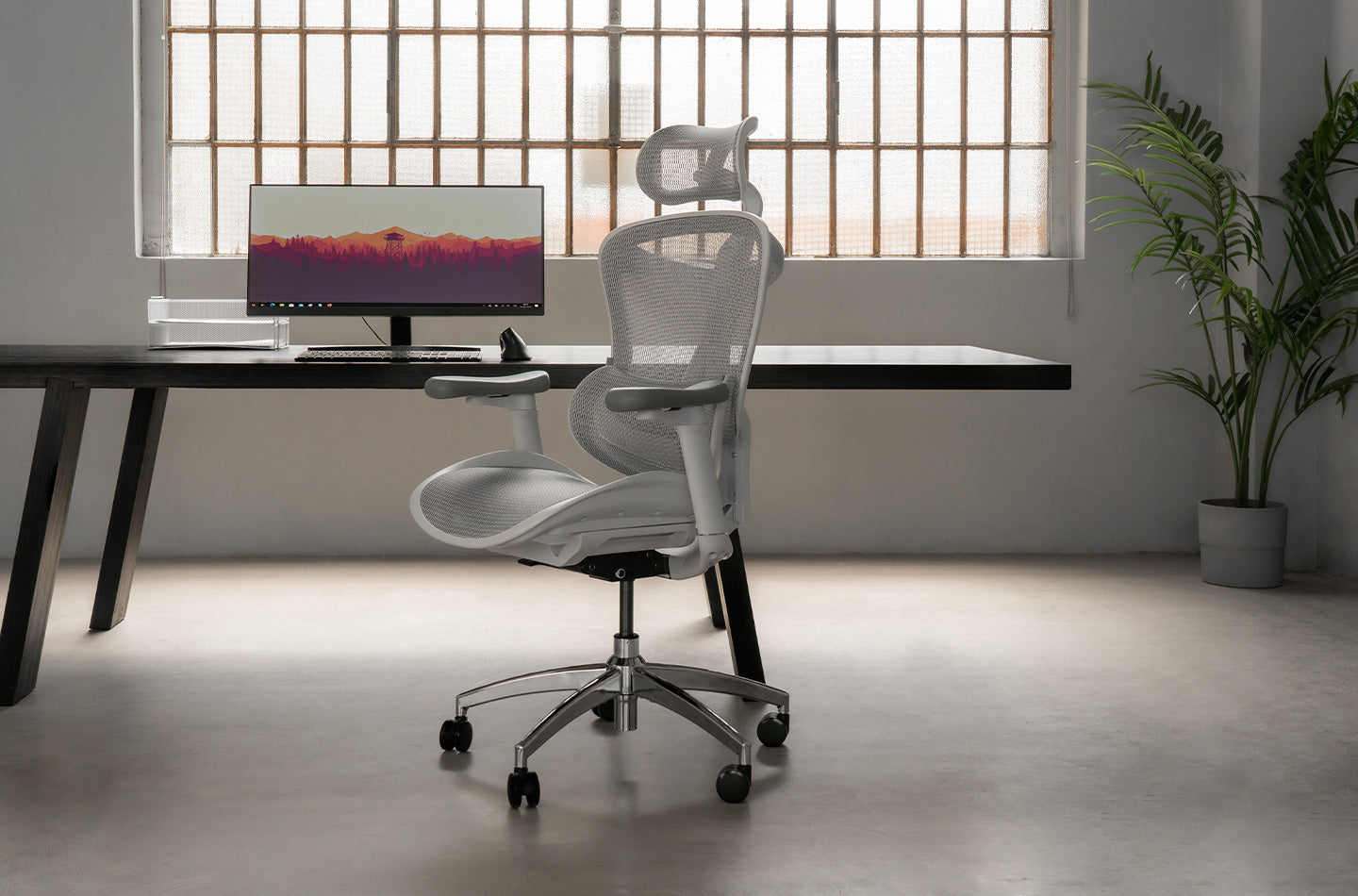 Made for comfort, made to last
Sihoo Doro-C300 features a top-notch mesh design that promotes airflow, preventing any discomfort from sweating or feeling sticky. Additionally, it boasts a stylish and contemporary appearance, effortless cleaning, and exceptional durability for long-lasting use.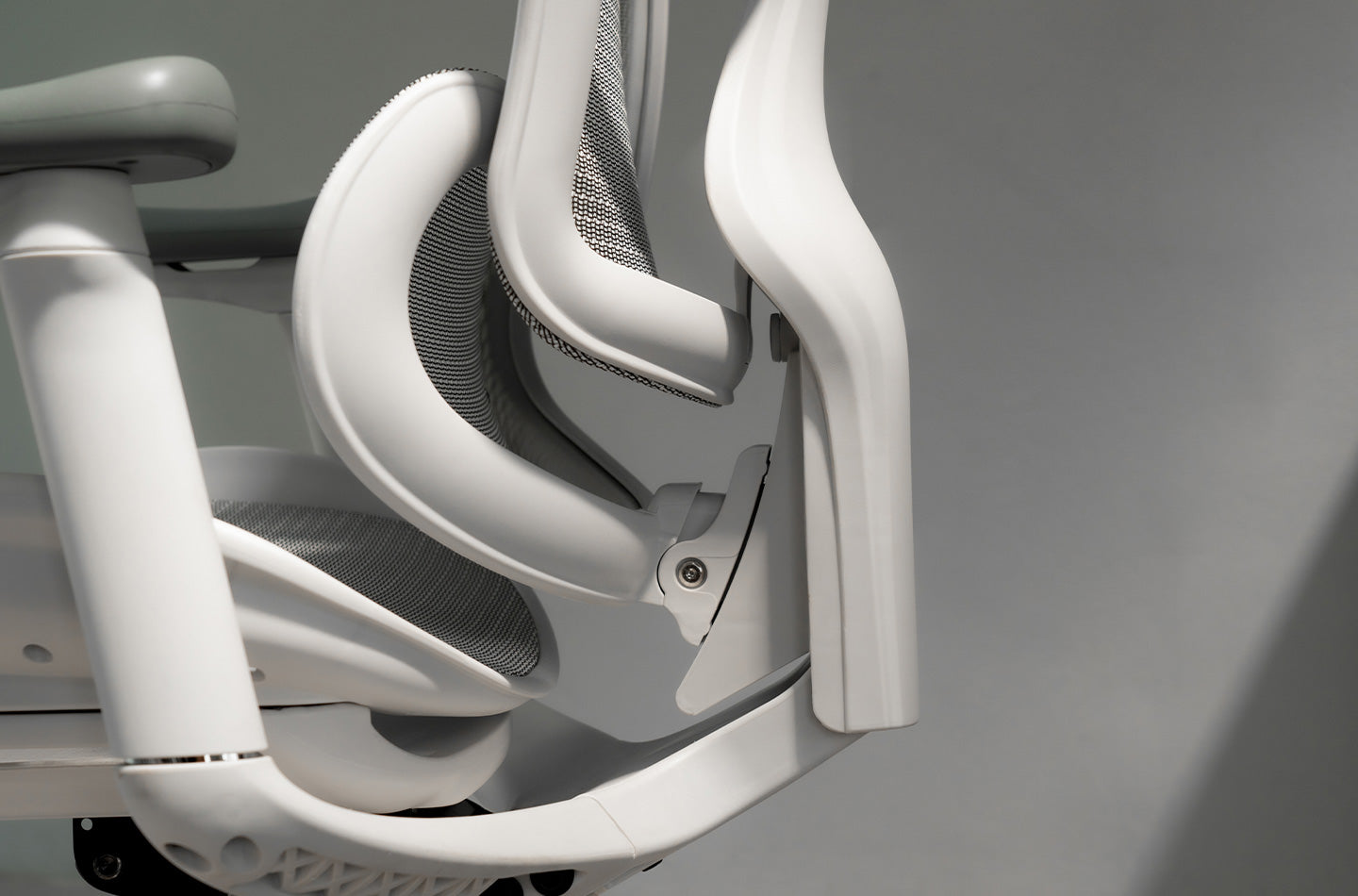 Adaptable mechanism, comfortable reclining
By utilizing weight-sensing and mechanical conduction advancements, Sihoo Doro-C300's mechanism adapts to your body weight and movements, enabling a seamless and balanced sitting and reclining experience that is both comfortable and effortless.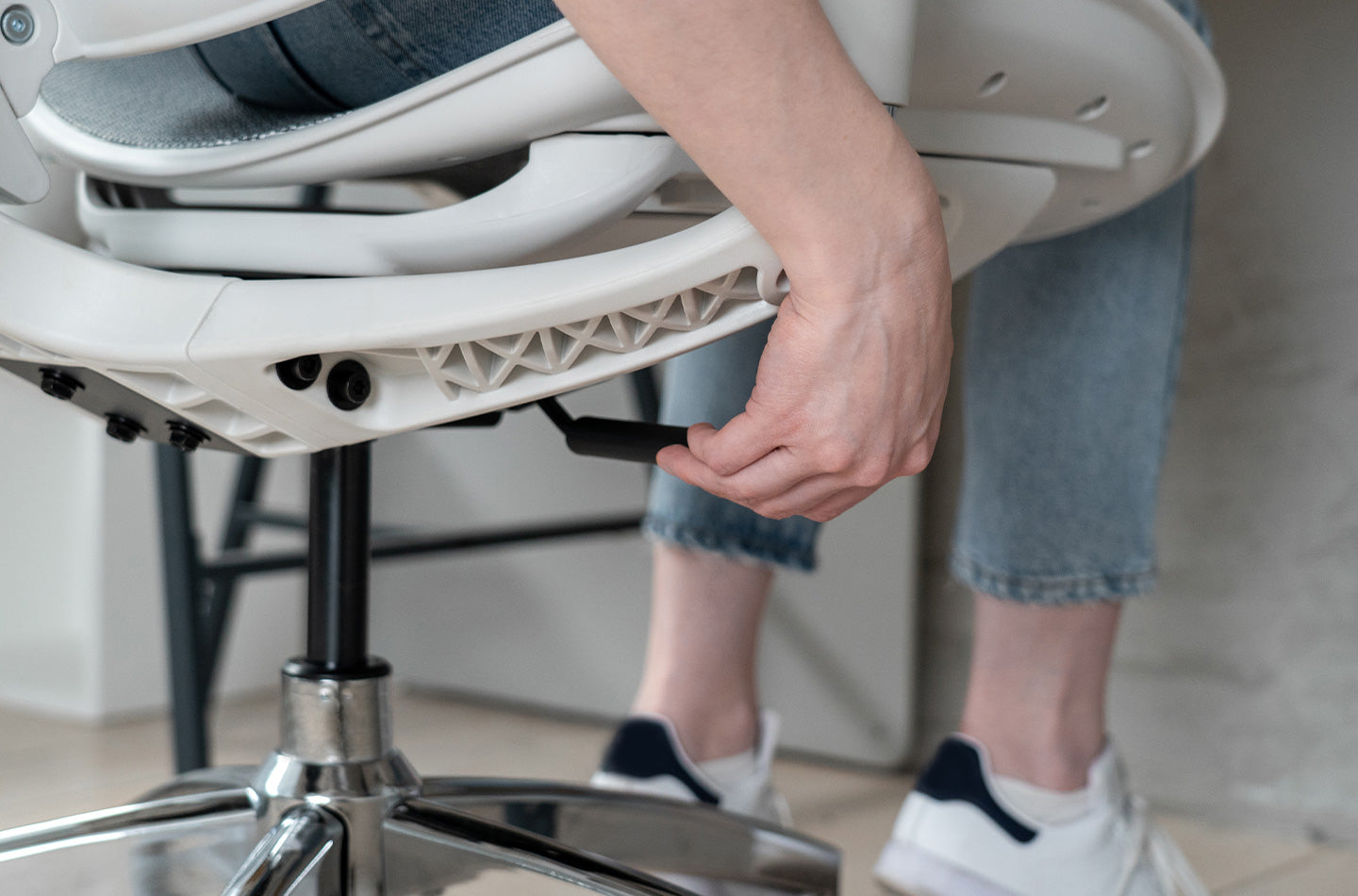 Control Doro-C300 with ease
Located conveniently on the right, below the mesh suspension, the lever allows effortless adjustment of Sihoo Doro-C300's height and tilt to achieve an ideal posture easily.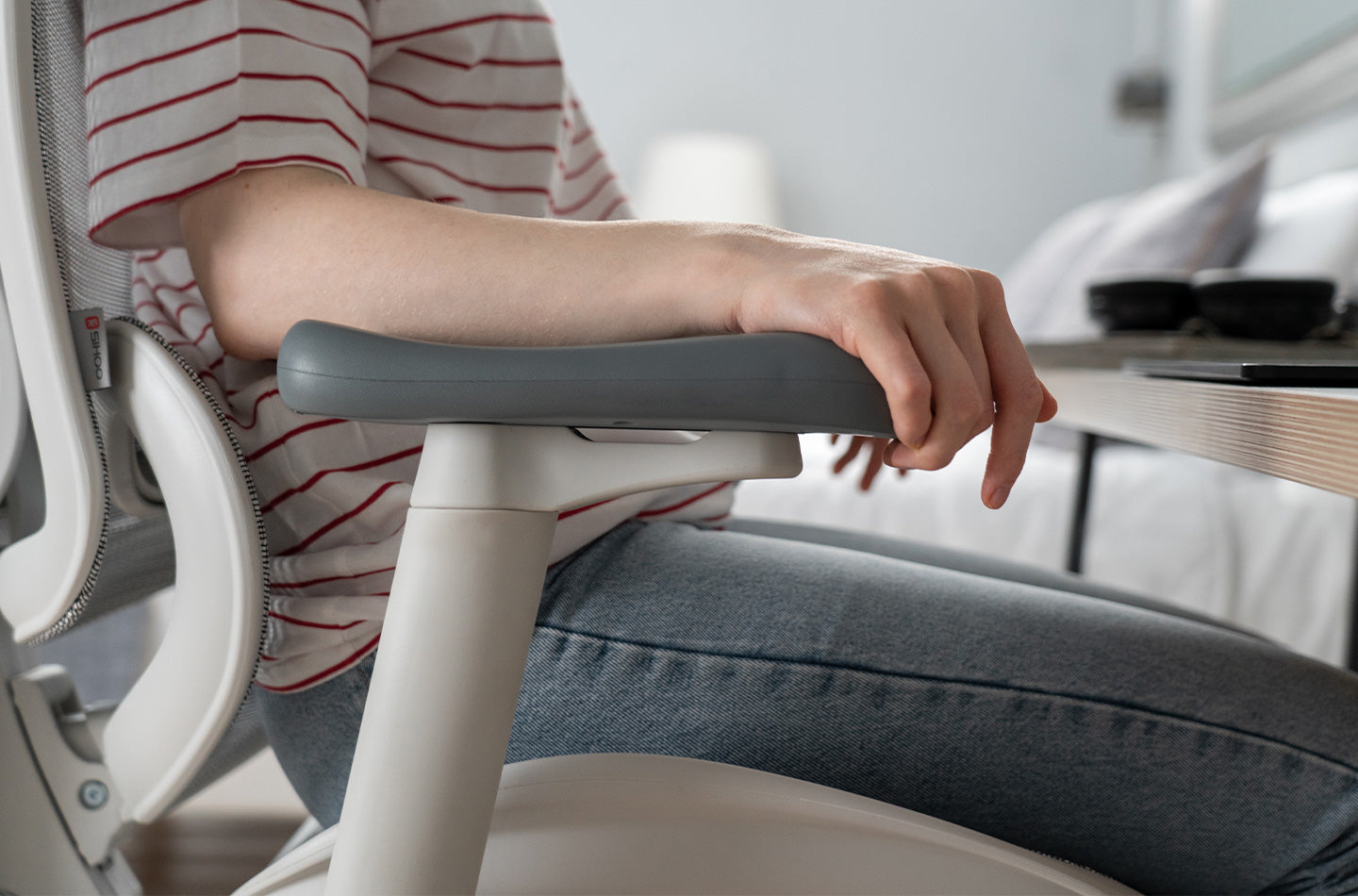 Rest your arms in 3 directions and in coordination
Doro-C300 comes equipped with cushioned and supple 3-directional armrests that offer versatile adjustments – up and down, back and forth, and even pivot up to 75 degrees. Moreover, these armrests are synchronized with the seatback when reclining, providing an ideal solution for comfortably resting your arms in different positions while you work.
Rigorously tested for your peace of mind
American BIFMA Testing Standards
German TUV Product Safety and Quality Certification
---
#Sihoooffice
See how our customers have styled this.
See all photos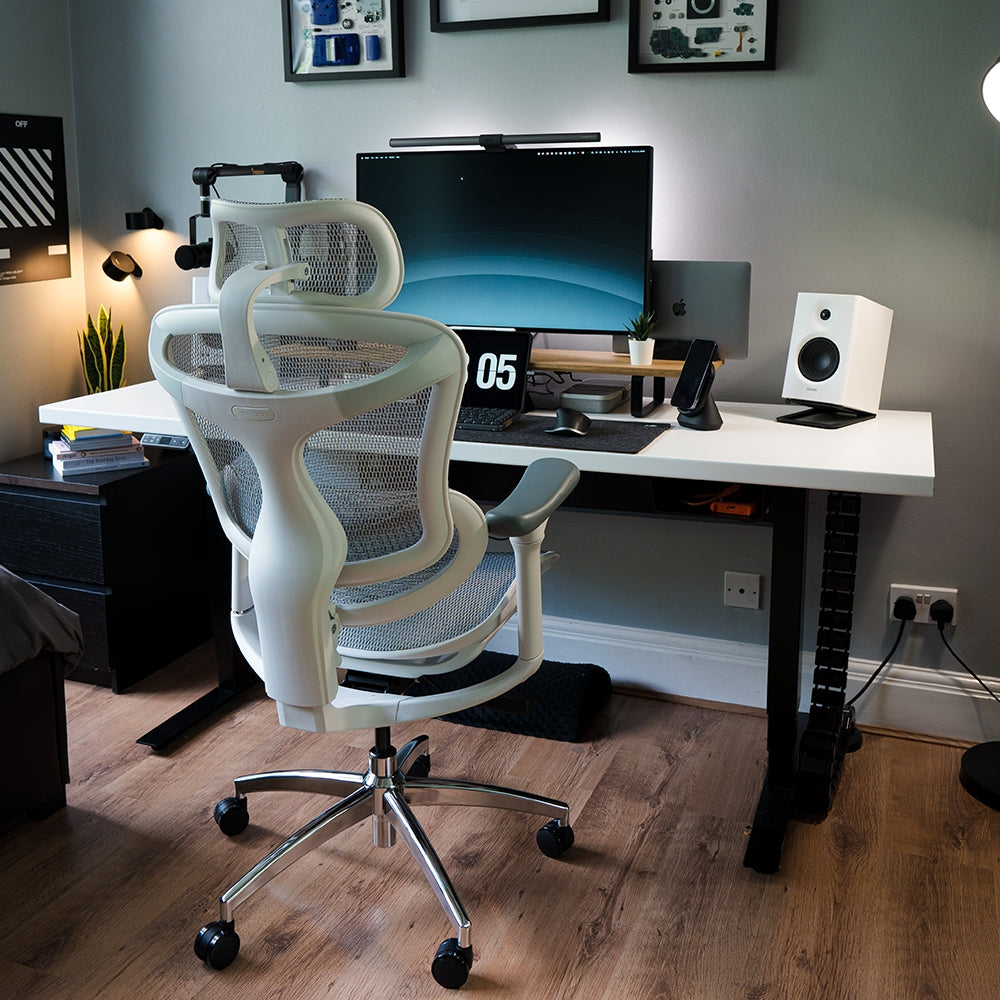 @asherintech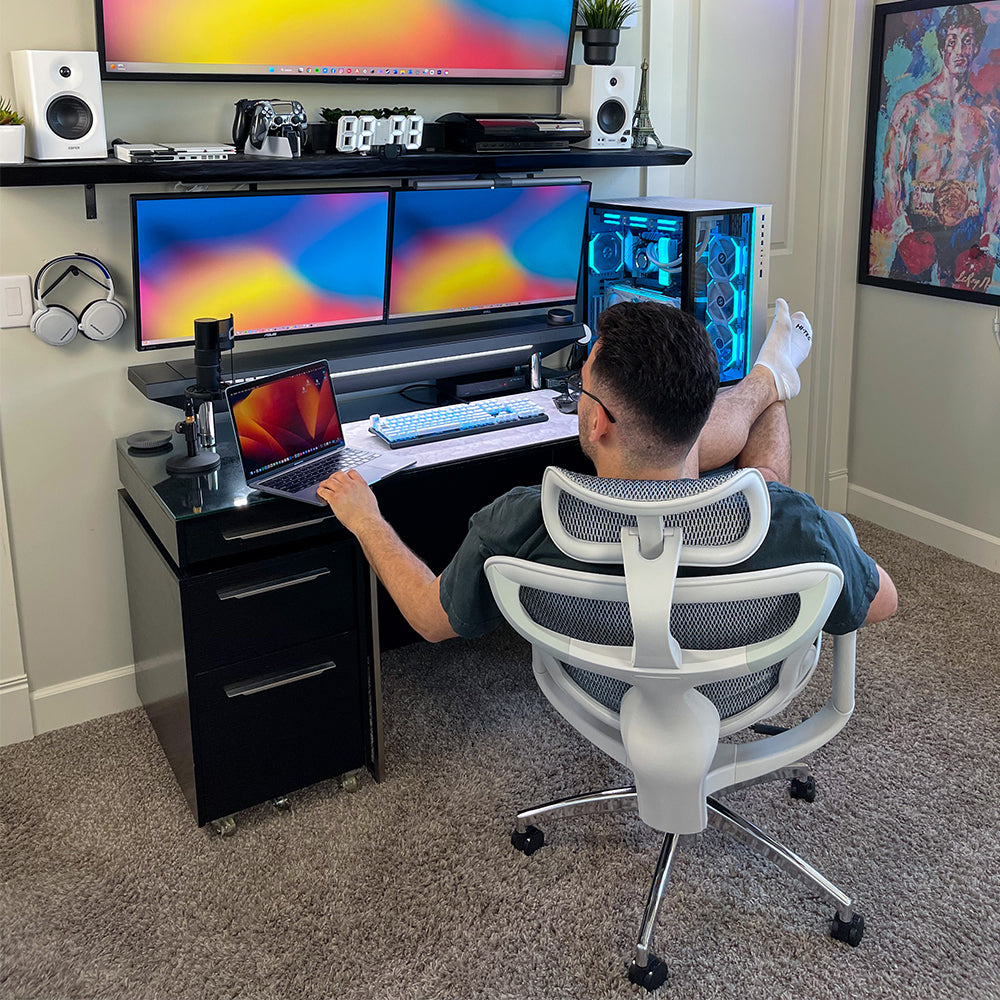 @dadrianca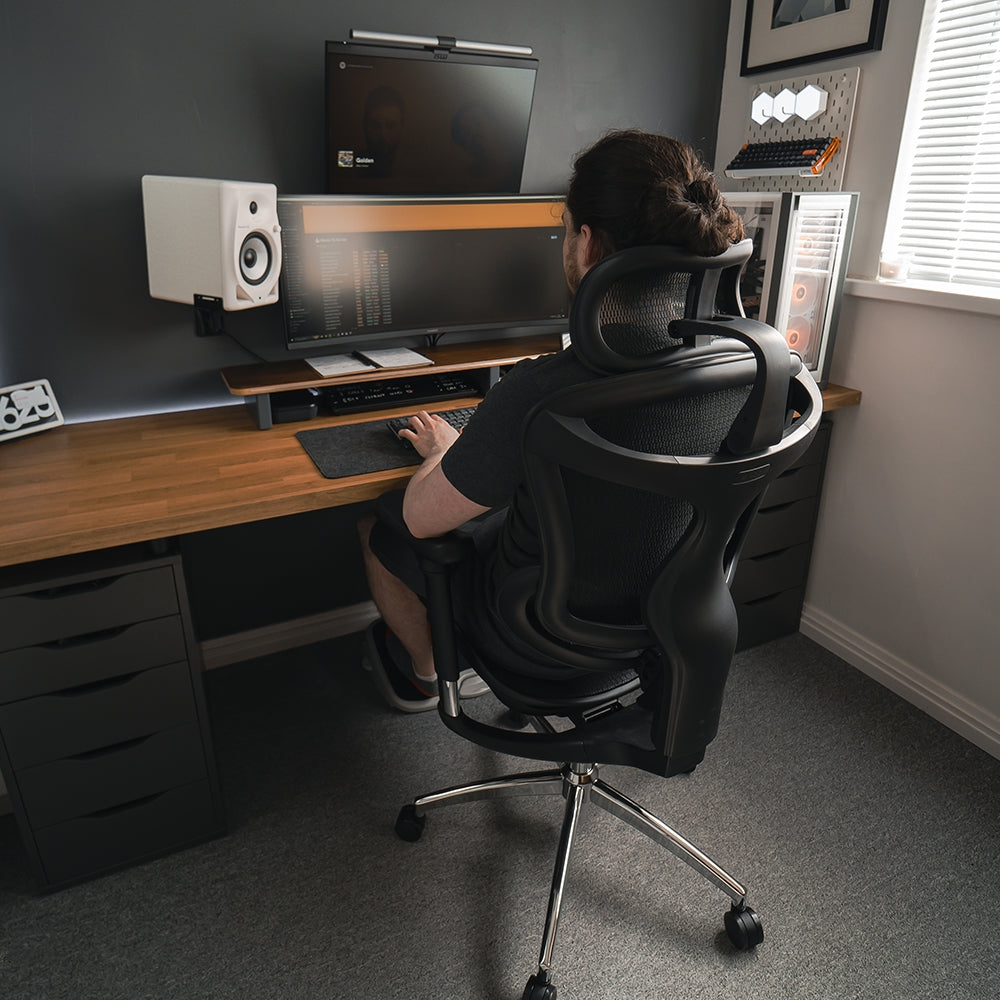 @masonwattss
@mnml_visuals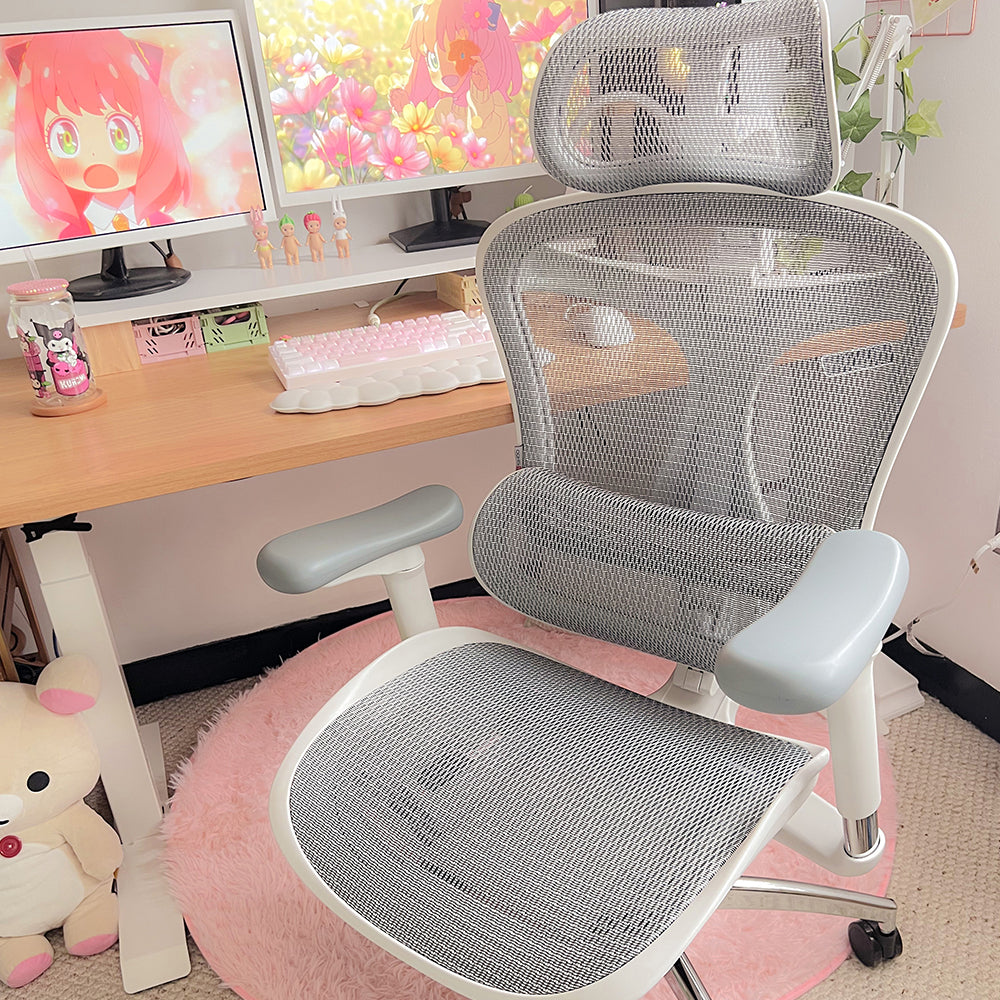 @cheyleif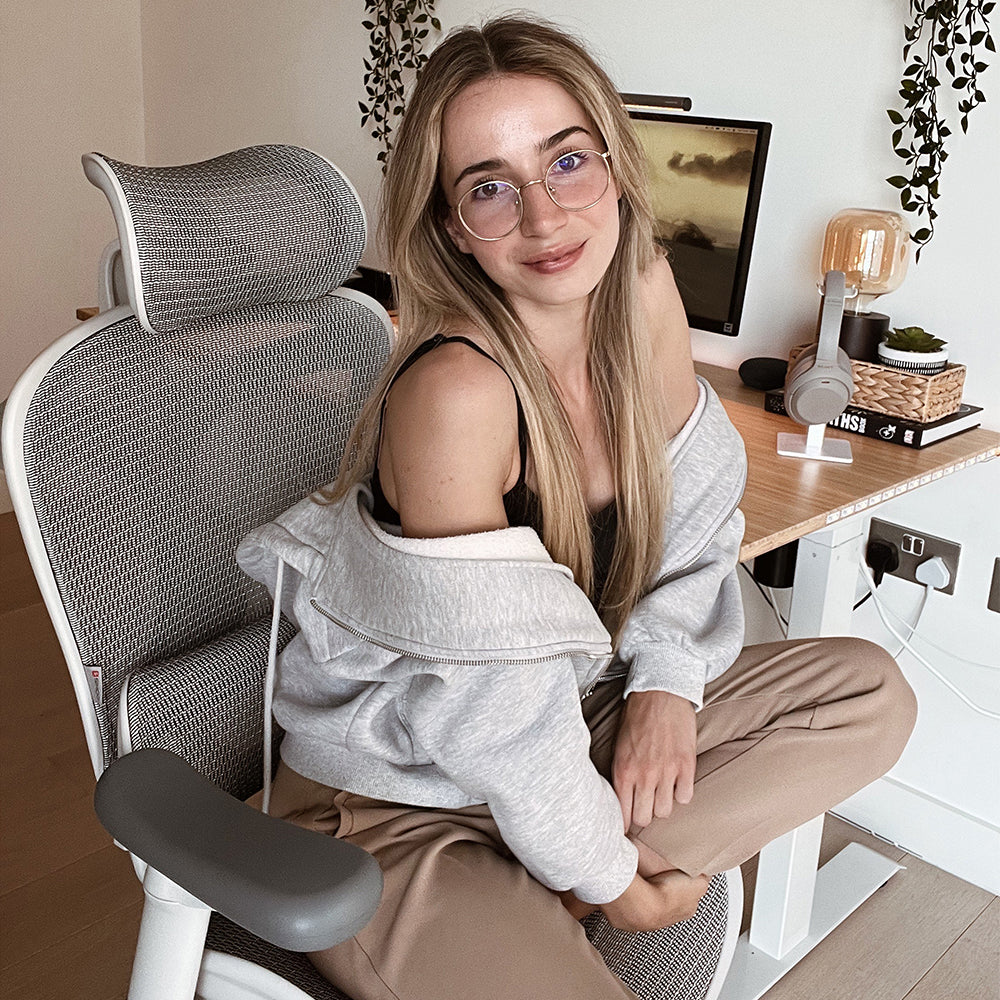 @csjack9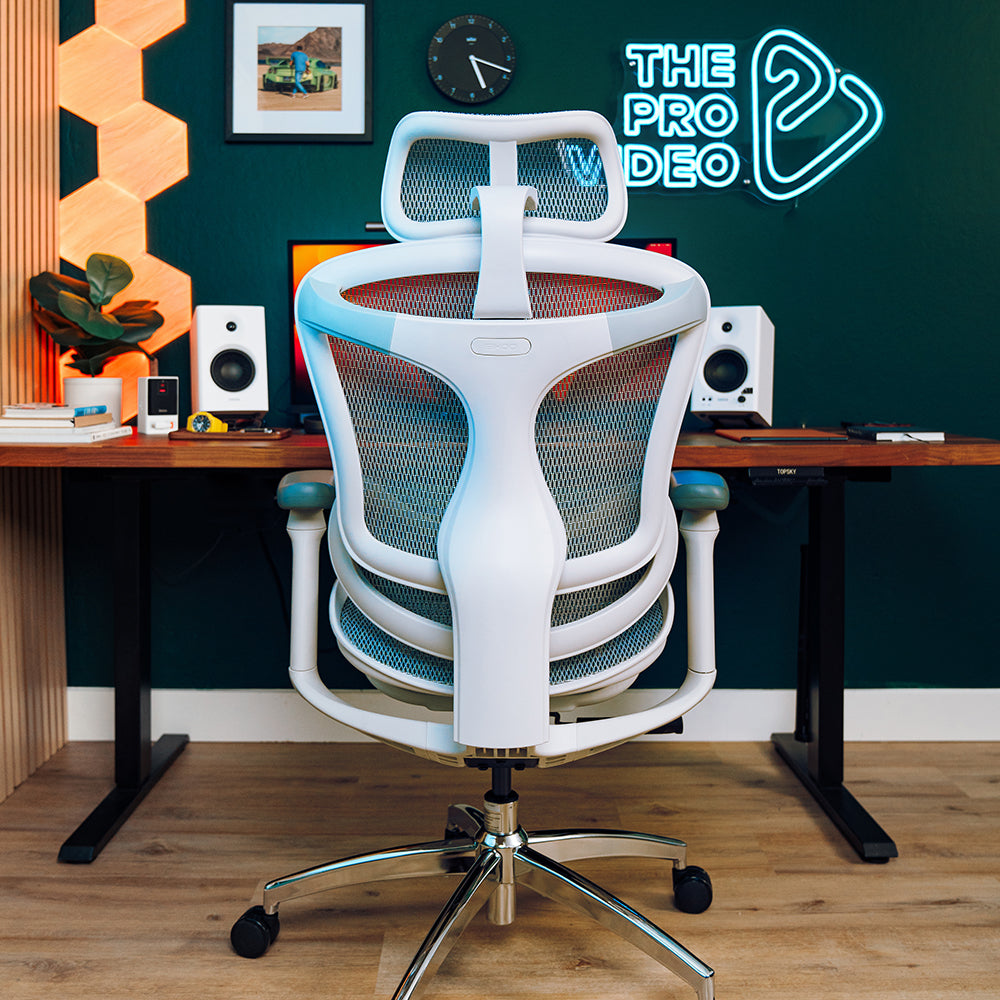 @the.provideo
@kaileune
PARAMETER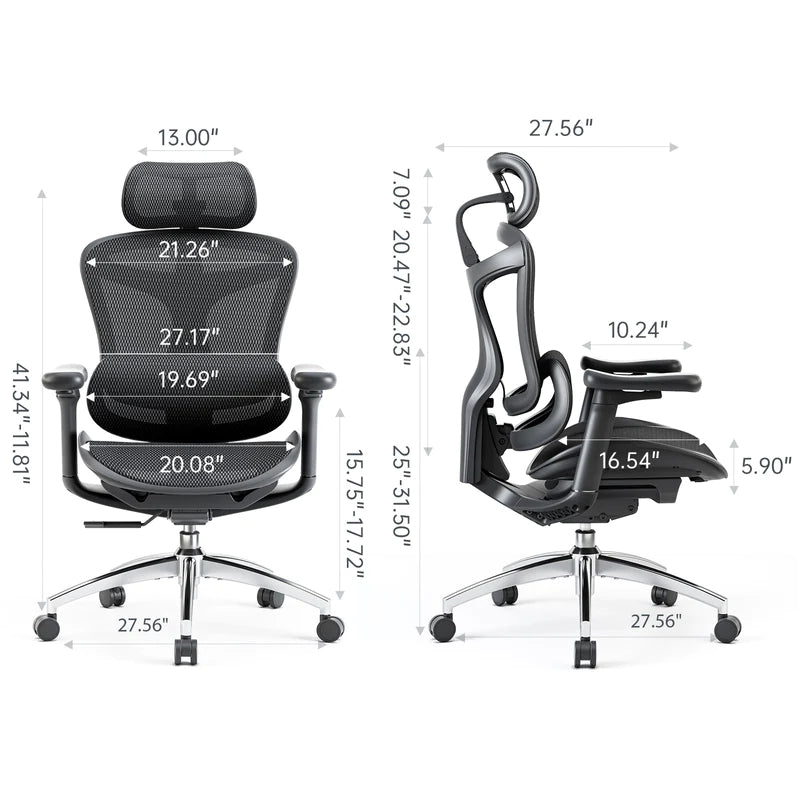 PRODUCT NAME
Sihoo Doro-C300 Ergonomic Office Chair
FABRIC
Mesh Back and Seat with Soft PU Coated Armrests
CHAIR BACK LIFTING HEIGHT
PACKAGE DIMENSIONS
30.51 x 22.05 x 15.35 inch
FAQ
Use this text to share information about your product or shipping policies.
What are the dimensions and weight of the Doro-C300?

Here you go:Size: 30.51 x 22.05 x 15.35 inches.Weight: 66.36 lbs.
What is the estimated delivery time?

For home delivery within the continental U.S., you can expect it to take approximately 3-8 days.
Is the Doro-C300 suitable for taller individuals?

The height of the Doro-C300 can extend up to 41.34 inches, and the seat height is adjustable, ranging from 15.75 inches to 17.72 inches. While the maximum weight capacity is 300 lbs, please consider the user's body shape as a factor as well. You're welcome to try out Doro-C300, we have a 30-day free return policy!
Does the Doro-C300 come assembled?

No, the Doro-C300 is shipped and delivered unassembled. However, don't worry! We include all the necessary tools and an assembly guide inside the package. You can also check out our assembly guide video on our YouTube channel here(​https://youtu.be/IzFJSrUgLu0).
If I don't like the product, can I return it?

If you're not satisfied with the product, you can return it within 30 days of receipt and get a full refund. Just make sure the chair is in good condition and in its original packaging.
What does the warranty cover?

Our warranty covers all manufacturing defects that may arise within 3 years from the date of delivery. During this period, we will provide replacement parts free of charge. It's important to note that warranties do not cover normal wear and tear or misuse of the product.
Our customer support is available Monday to Friday: 8am-8:30pm.
Average answer time: 24h