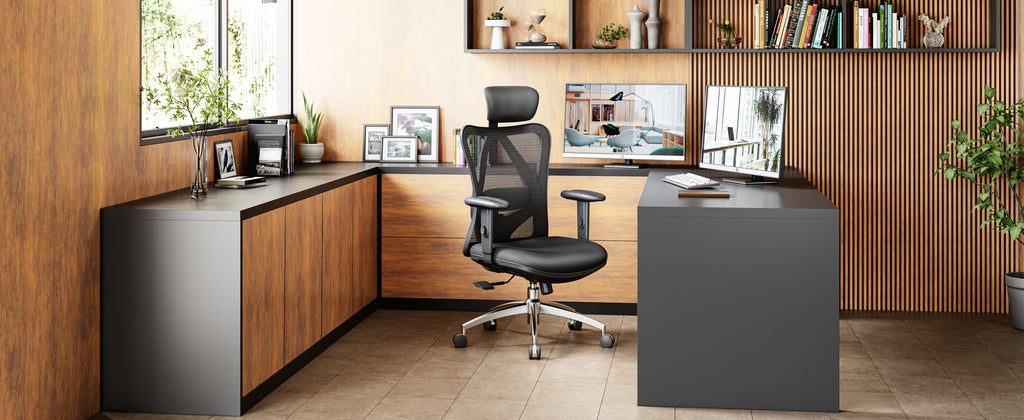 As we spend more and more time seated at desks, an office chair that promotes good posture and provides comfort and support is essential. With Easter just around the corner, now is the perfect time to invest in a quality ergonomic office chair that can improve your productivity and overall well-being. And the Sihoo M18 Ergonomic Office Chair is easy to recommend to start your journey to ergonomic sitting on a budget.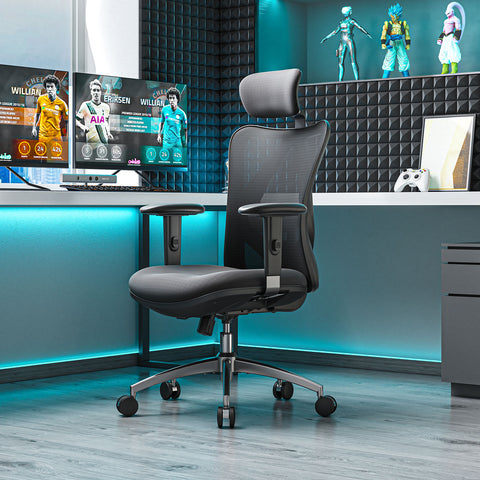 At first glance, the Sihoo M18 appears to have a simple and elegant design. But if you look closely, you will discover the ergonomic features and details of the M18.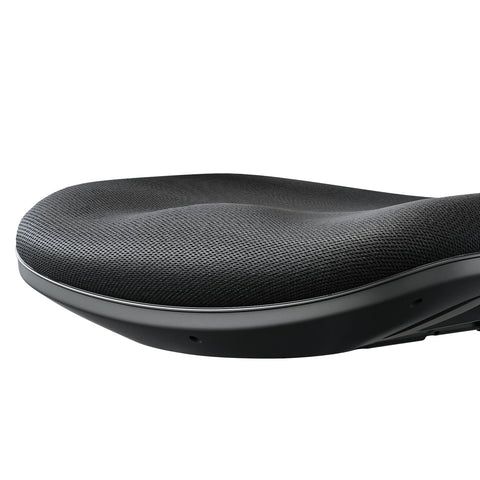 W-shaped premium pillow

The seat cushion of Sihoo M18 is made of high quality sponge and if you look closely, the surface resembles the letter W. This effectively disperses the pressure from the body, providing a soft and comfortable sitting experience even after long hours.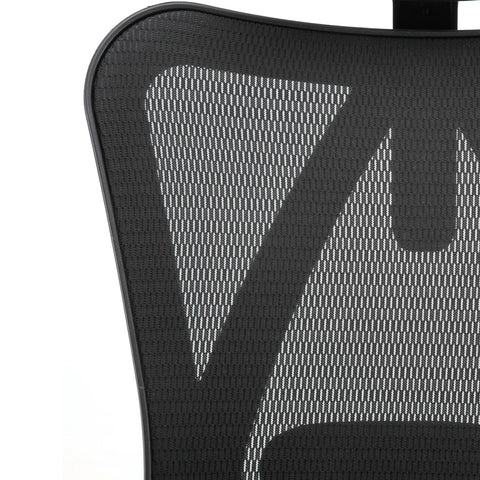 Breathable mesh fabric to keep you cool

The backrest of the Sihoo M18 is made of breathable mesh, which allows optimal air circulation and prevents sweating and sticking even in summer temperatures, keeping you cool and comfortable.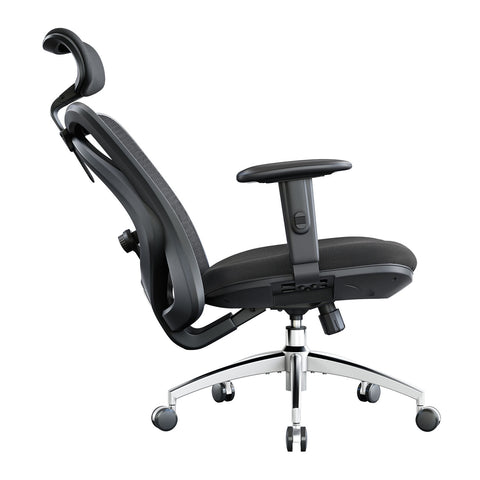 Lean back in comfort

When you want to sit back and relax, the Sihoo M18 offers 3 tilt angles with a maximum of 126° for you to sit back in comfort.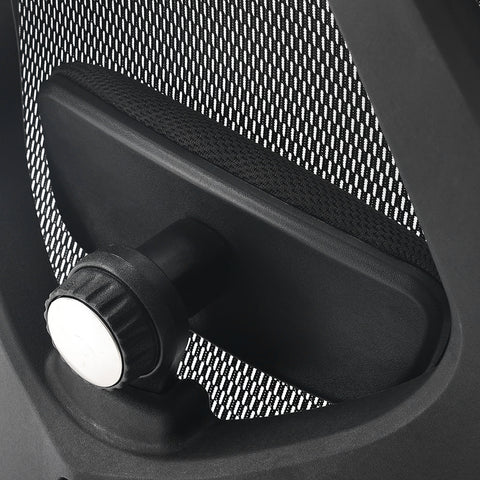 Two-way adjustable lumbar support

Supporting your lower back is critical to keeping your spine in a healthy, natural S-curve. The Sihoo M18 offers dual-adjustable lumbar support that adjusts both vertically and horizontally, keeping your lower back comfortable in a variety of sitting postures.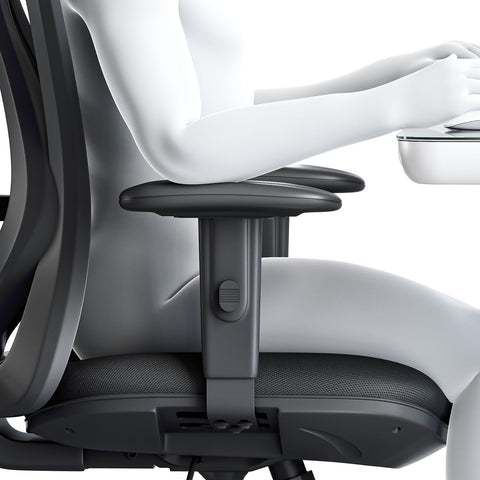 Adjustable armrests to reduce shoulder strain

Working long hours at a desk is prone to muscle tension. The height-adjustable armrests of the Sihoo M18 support your arms and relieve your shoulders. This allows you to work for hours without straining your arms and shoulders.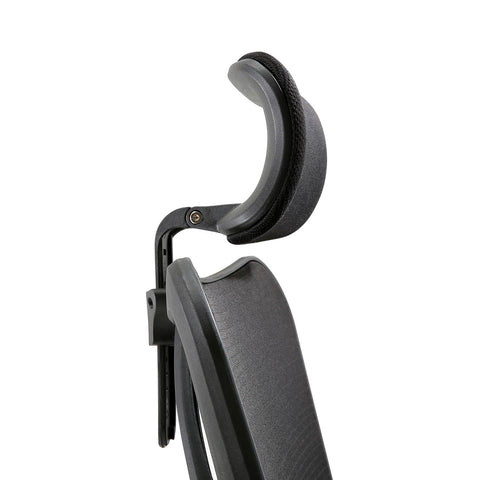 The headrest supports your neck

The Sihoo M18's headrest moves up and down 3.9" and pivots 45° to fit the curve of your neck and support your head. This will reduce neck pain (if any) and support your neck when you sit back.
Additional features for more usability

The casters allow you to rotate and move to reach different areas of your workspace for maximum efficiency. And the Sihoo M18 is made of high quality material inside and out, which guarantees long service life and easy maintenance.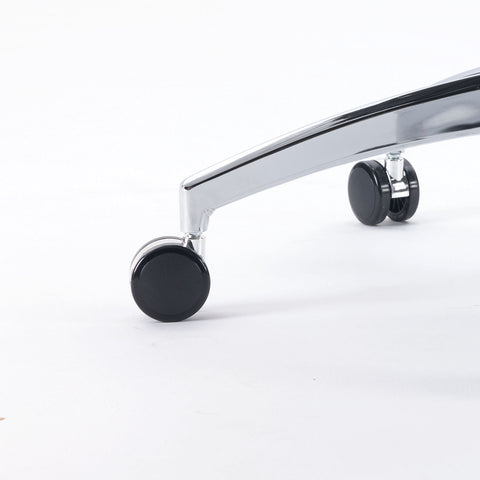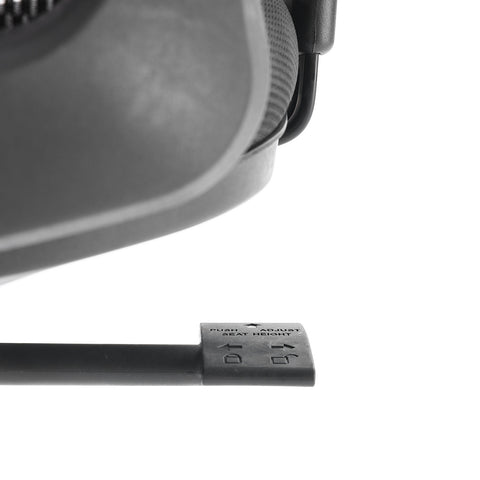 The bottom line

Overall, the Sihoo M18 Ergonomic Office Chair is a feature-rich and accessible option that offers support and comfort for long hours of work. And during the 2023 Easter Sale you can save up to €60 on the Sihoo M18. At this price, it's probably the best value ergonomic office chair you can find.